Asian stock markets had its biggest loss in two weeks on Wednesday as increasing doubts about U.S. economic growth forced investors to abandon risky assets in favor of gold and government debt.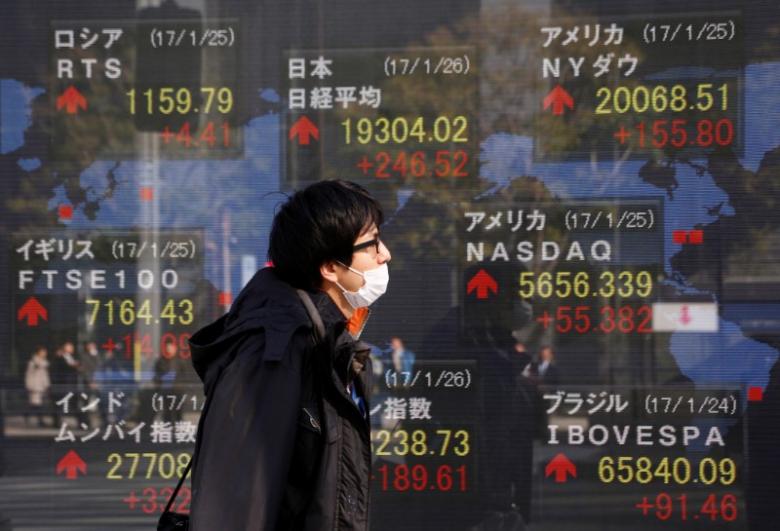 MSCI's broadest index of Asia-Pacific shares dropped 1.4%, its biggest intraday loss since Dec. 15. In the previous trade session, the index reached its highest level since June 2015.
The Japanese stock market headed the regional decline, dropping 2%, as investors ignored export data, which grew to a peak in more than two years in February.
Photo: REUTERS/Kim Kyung-Hoon