Asian stocks retreated on Tuesday, as the escalation of tension over North Korea led investor sentiment lower.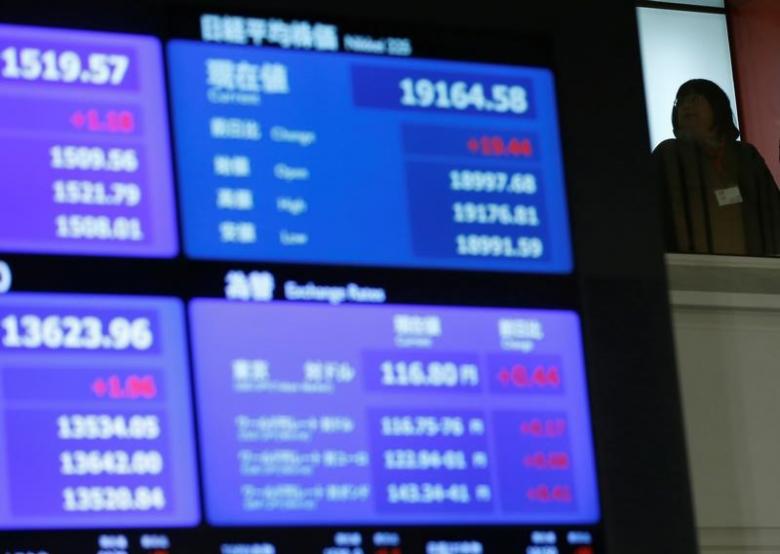 MSCI's broadest index of Asia-Pacific shares fell by 0.6%.
The Japanese Nikkei was up 0.2%.
Australian stocks dipped 1%.
KOSPI in South Korea dropped 0.2% after U.S. Vice President Mike Pence told business leaders in Seoul that U.S. is going to reconsider the free trade agreement between the two nations.
Photo: REUTERS/Toru Hanai