Asian stocks edged down on Tuesday as markets are prudent before potentially difficult meeting between U.S. President Donald Trump and his Chinese peer Xi Jinping this week.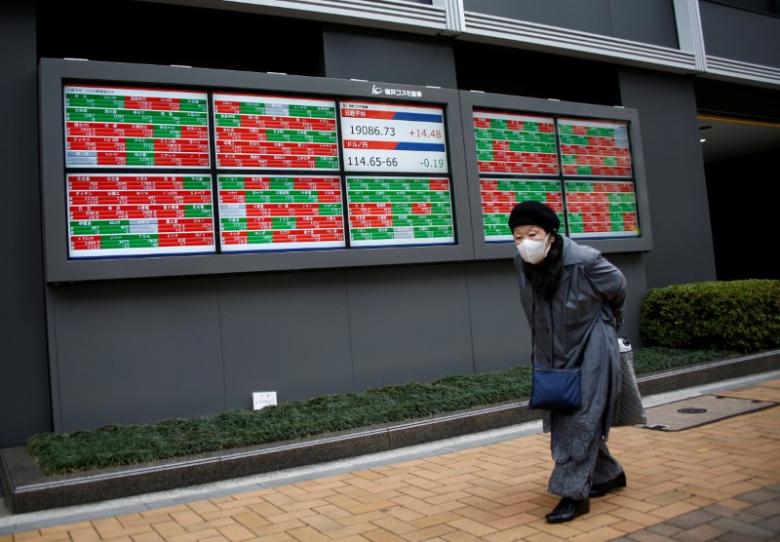 MSCI's broadest index of Asia-Pacific shares dropped 0.2 percent.
The Japanese Nikkei fell by 1.1% as automobile companies faced weaker-than-anticipated U.S. sales, and investors were looking for the safe-haven.
Australian stocks dropped 0.3% after the central bank decided to keep interest rates at a record low 1.5%.
Photo: REUTERS/Kim Kyung-Hoon