Asian stocks declined on Friday dragged down by weak performances of European and U.S. markets.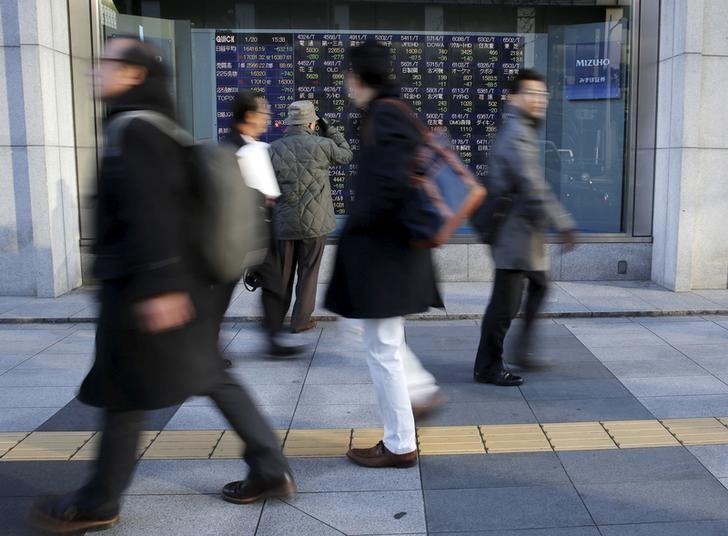 MSCI's broadest index of Asia-Pacific shares dropped 0.7 percent, after touching a two-year peak on Thursday.
The Shanghai Composite slumped 0.1 percent, while the Hong Kong's Hang Seng dipped 0.9 percent.
Japan's Nikkei edged down 1.2 percent, decreasing its monthly rise to 1.7 percent.
Photo: REUTERS/Toru Hanai