Japanese and South Korean stocks declined on Friday, while the won was pressured by growing geopolitical risks in the Korean peninsula.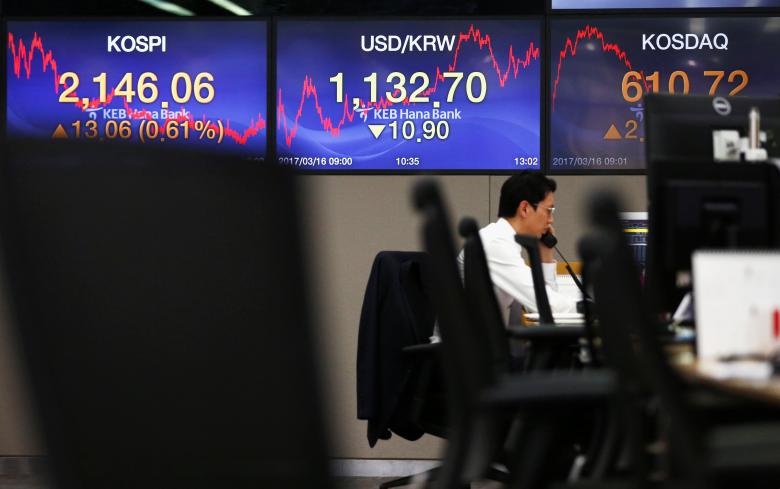 MSCI's broadest index of Asia-Pacific shares fell by 0.4%, although many markets in the Asia-Pacific region are closed for the Good Friday celebration.
Japanese Nikkei dropped by 0.1%, while Kospi in South Korea edged down 0.4%. The Shanghai Composite sank 0.1%.
Fears that North Korea may conduct a nuclear test or provide other provocative actions are still influence on markets.
Photo: REUTERS/Kim Kyung-Hoon