Asian stocks ticked up on Wednesday as investors got rid of frustration of the unfortunate Donald Trump's healthcare bill and have focused on improving prospects for global economic growth.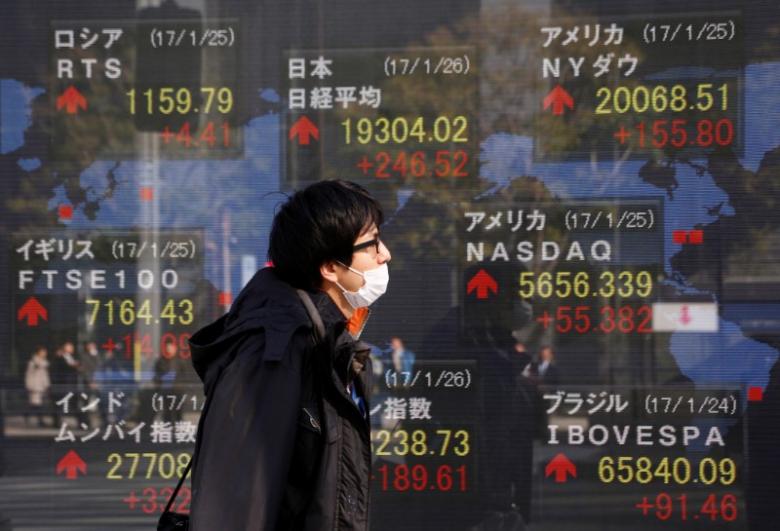 MSCI's broadest index of Asia-Pacific shares increased by 0.2% and returned to recent 21-month peaks.
The main index of Australia rose by 0.8% to the highest level since mid-2015.
The Japanese Nikkei climbed 0.1%.
Photo: REUTERS/Kim Kyung-Hoon