Asian shares fluctuated between profits and losses on Thursday.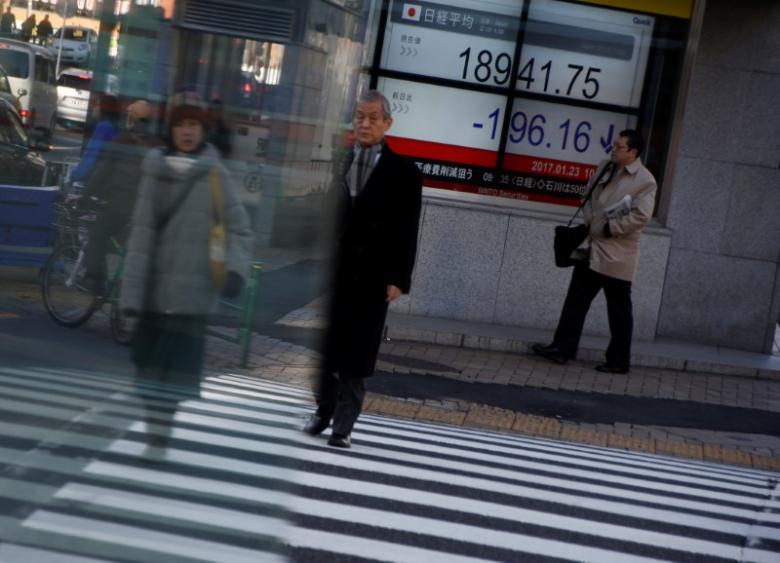 MSCI's broadest index of Asia-Pacific shares rose 0.2%.
The Japanese Nikkei fell by 1.1%, as investors sought safe haven in the yen. Australian stocks dropped 0.75%, being on the way to a 0.4% increase for the week.
Chinese stocks rose nearly 0.1%, while shares in Hong Kong retreated 0.2%.
Most of the markets in the Asia-Pacific region will be closed tomorrow due to the Good Friday celebration.
Photo: REUTERS/Kim Kyung-Hoon