Investors shifted towards safe harbor assets and namely to government bonds and greenback. Benchmark U.S. 10-year bonds declined in price to last yield 0.593 percent, near a three-week bottom of 0.563 percent reached on Thursday.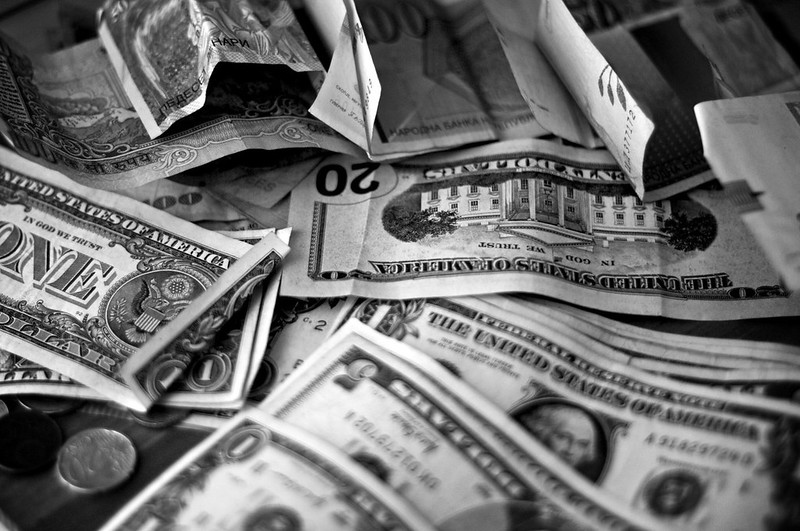 Photo: Flickr
The additional prove of the damage from widespread stay-at-home orders to contain the infection spread in the United States turned to be an unprecedented number of people - 6.6M - filing unemployment claims.
According to U.S. Congressional Budget Office projection the U.S. GDP will decrease by more than 7 percent in Q2 as the health crisis takes hold.
Global coronavirus cases reached already over 1M with a death toll of more than 52,000 as the pandemic further blew up in the U.S. and the number of facilities surged in Spain and Italy, according to a Reuters data.
Highly rated U.S. corporate bond issuers grew to a record level of $110.502B this week, following Refinitiv IFR data, as companies borrowed cash on the back of worries the coronavirus crisis may soon restrict their access to capital markets.
As for the currencies market, the dollar maintained its stiffness versus a basket of counterparts as investors and companies continued to accumulate the world's most liquid currency.
The dollar index has added so far 1.88 percent this week, even as extreme deficit for greenbacks in some markets since March has eased.
Meantime, the single currency and the pound went down both by 0.42 percent to buck to reach 1,0800 and 1,2336 respectively at 0723 GMT. The yen also retreated to 108,16 per dollar from Wednesday's 2-week peak of 106.92.
Gold futures rose overnight as U.S.unemployment applications hit a new record, intensifying concerns of the approaching economic slowdown and pushed investors toward the safe-haven metal.
Gold Continuous Contract rate slipped by 0.53 percent, to $1,629.10 per troy ounce at 0727 GMT, after a 1.28 percent surge on eve.
Source: Reuters