Bernie Sanders, a contender for the post of the head of state from the U.S. Democratic Party, who is currently holding the position of Vermont senator, published his tax returns for a period of ten years. With this act, Sanders challenged President Donald Trump, urging him to do the same.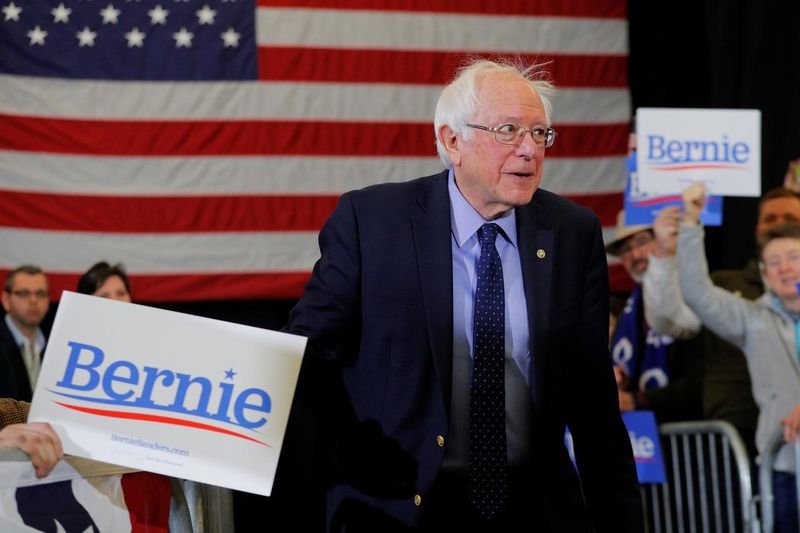 Photo: Reuters
According to his declaration, last year Sanders and his wife earned more than 550 thousand dollars, of which 133 thousand belong to the senator's salary, and 391 thousand are the income from the book he wrote. The effective tax rate, which in the United States is calculated on a progressive scale, was 26 percent.
In view of the upcoming elections, Bernie Sanders provided more extensive access for potential voters to their income data. For comparison, before the previous elections, the candidate covered only a one-year declaration.
Due to recent data, it is known that the Sanders family belongs to 1 percent of wealthy U.S. families.
Usually, presidential candidates publish information about income, although no one and nothing obliges them to do this. The exception was Donald Trump, who refused to provide this information publicly. This makes you think, because before the presidency, Donald Trump occupied the real estate niche in the business, and could use certain large business loopholes to pay taxes that were inaccessible to ordinary U.S. citizens, on condition that Trump's tax declarations are so carefully hidden.
The informal charge of tax evasion by Trump is refuted by the White House.