The largest state-owned oil company, Saudi Aramco, maintains its status of the most profitable firm in the world, despite the weak report for the first half of 2019 due to decreased oil prices.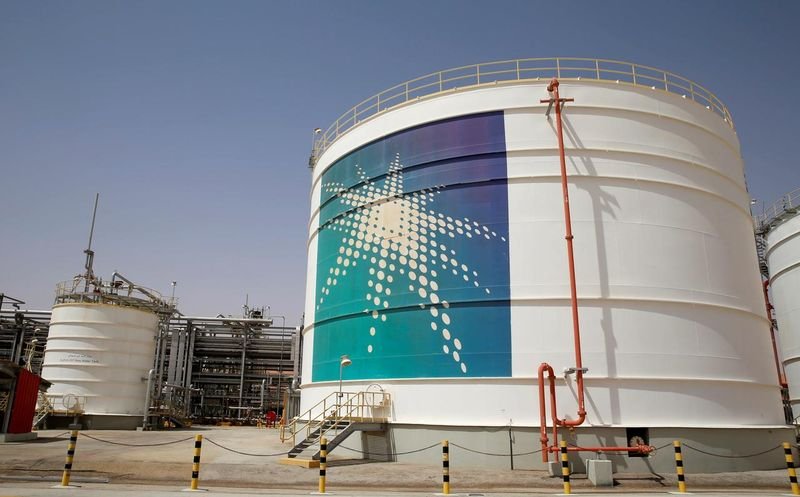 Photo: Reuters
The Saudi oil and gas company reported revenue for the first 6 months, including sales revenue of $163.88 billion, although there was a $167.68 billion for the same period of the previous year.
Analysts explain this decrease in revenue by oil prices fall by an average of 4 percent, from $69 to $66 per barrel combined with the production costs, purchase and production of raw materials, as well as depreciation and amortization charges.
It should also be noted that the decrease in profits was partially made up for by a decrease in the amount of income tax, as the company reports, which is about $2.62 billion.
The factors that led to the decline in profits were also caused by a oil production cut to 10 million barrels per day, which is slightly different from the data for the same period last year.
Despite the fact that profit diminished, Saudi Aramco paid the government dividends in the amount of $46.4 billion, including a special dividend of $20 billion, although last year this figure reached $32 billion.
It also became known on Monday, that the company plans its initial public offering (IPO) in the near future, according to WSJ post the beginning of 2020 is called the IPO period. This decision came after the successful sale of bonds worth $12 billion in April this year.
Oil prices on Monday at the beginning of the U.S.trading session were on the positive territory, where Brent crude futures grew by 0.46 percent to $58.80 per barrel, while WTI gained 1.01 percent, to $55.06 per barrel at 14.05 GMT.