Silver prices moved higher as a result of investor increased appetite for riskier assets. Gold was also in focus on Monday, as uncertainty regarding the Brexit and Sino-U.S. trade spat still weighed, but it failed to outrun the white metal.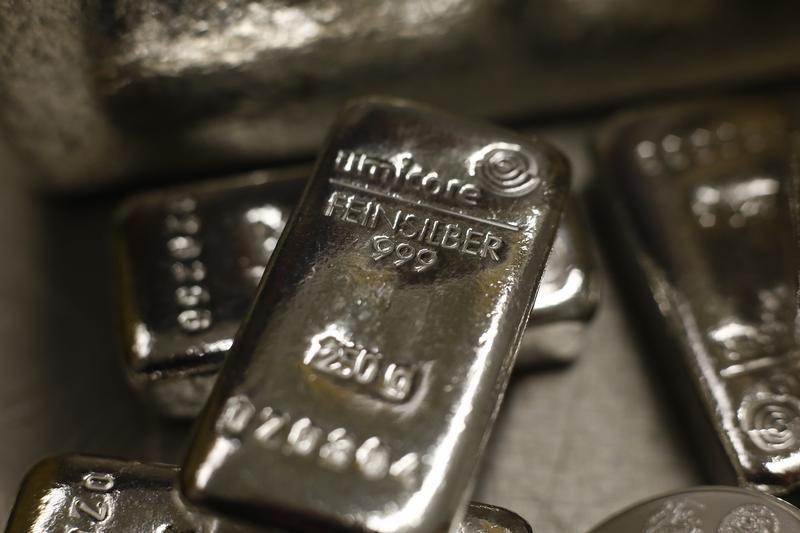 Photo: Reuters
Silver futures with delivery in December gained 0.86 percent to $17.73 per ounce at 14.55 GMT, while the gold prices for December contracts were down by 0.11 percent at $1.492.40 per troy ounce, though an hour earlier it touched $1.497 per ounce.
The silver prices gained on Monday due to its role of industrial metal, as the white metal is being considered still the safe-haven asset.
British Prime Minister Boris Johnson will try to bring his Brexit deal back to parliament this week after lawmakers forced him to ask the EU to delay the country's exit from the bloc on Saturday. The UK's PM is also blamed now whether he complied fully the law, sending that letter unsigned.
One should mention, that the main driving force for gold strengthening remain Brexit issue and Sino-U.S. trade dispute.
As for the other metals for Monday, the situation is as follows: copper managed to touch its high since September, 13th on supply worries amid aggravated protests against new mining projects in Chile, as this country is considered the leading one in copper exports. Copper prices added 0.59 percent, at $2.64 per pound.
January platinum prices were down by 0.16 percent, at $893.60 per ounce, whereas December palladium rose by 0.36 percent, to $1.729 at 15.09 GMT.