The coalition of right-wing parties led by former Prime Minister Silvio Berlusconi set to win Italy's parliamentary elections.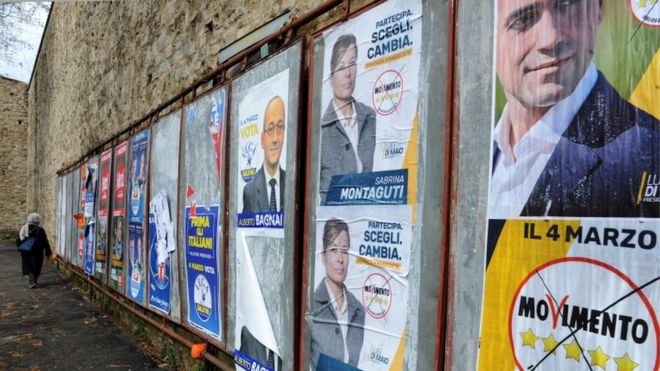 Photo: GETTY IMAGES
According to preliminary results, Silvio Berlusconi's Forza Italia was seen taking around 37% of the vote in the lower house of parliament.
The anti-establishment Five Star Movement led by 31-year-old Luigi di Maio is on course to gain over 32% of the vote.
Five Star Movement is significantly ahead of all the competitors, if consider not the coalitions but each party separately. The party is to becoming the leading political force in Italy.