Snap Inc, Snapchat's parent company, is bringing its camera-enabled Spectacles to Europe. The first five cities in EU where Spectacles will be available via vending machines are London, Berlin, Paris, Venice and Barcelona.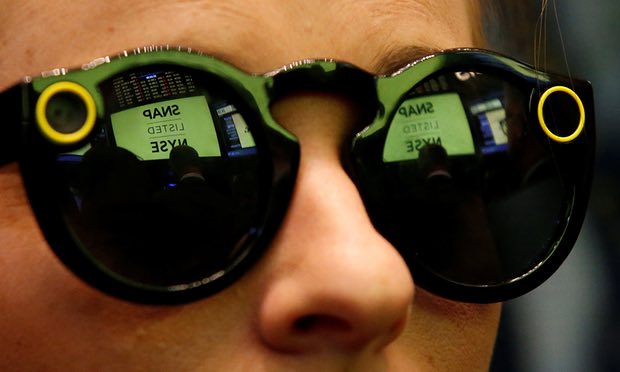 The sunglasses that connect with Snapchat cost 149.99 euros ($168.28) each. Spectacles records video in a wide-angled, circular format designed to reflect what the human eye is seeing.
The new gadget is the first major smartglasses product since Google withdrew its Glass from market in 2015 amid concerns over private life.
Photo: Brendan Mcdermid/Reuters