European stocks breached a two-week peak on Thursday as impressive results from Dutch bank ING and UK phone group BT overshadowed weaker results from Credit Suisse.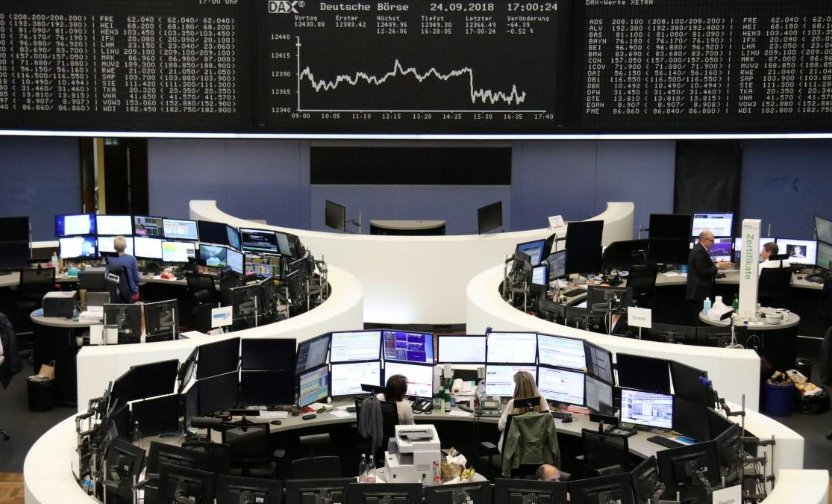 Photo: Reuters
The pan-European STOXX 600 gained 0.5 percent, extending Wednesday's rally when fresh views on the earning season erased concerns over slowdown in the economy.
The CAC 40 index in Paris slipped 0.4 percent to 5,074 and the DAX 30 index in Frankfurt was 0.1 percent lower at 11,432.33. Britain's FTSE 100 index slumped 0.5 percent to 7,091.29.
Shares in ING advanced 5.1 percent after the biggest Dutch bank posted a stronger-than-expected profit of 776 million euros, despite being fined for violating laws on preventing money laundering.
BT soared 8.6 percent after it posted a significant 2 percent surge in first-half earnings and updated its outlook for the full year. The stock was on course for its strongest session since May 2013.
Shares of BHP Billiton jumped to a two-week top after the company said it would return $10.4 billion to shareholders as a result of the sale of its U.S. onshore crude and natural gas assets.
ASM International leaped 15 percent, set for its largest one day rise since 2009 after issuing a bullish forecast, easing worries over a decline in the semiconductor market.