Something unusual is going on with the major benchmarks reaching records almost regularly. On the other hand, the S&P 500 SPX ended the prior session near its weakest daily level after reaching an all-time high, showing what technical analysts call a shooting star. This kind of phenomenon has place when market teeters on exhaustion.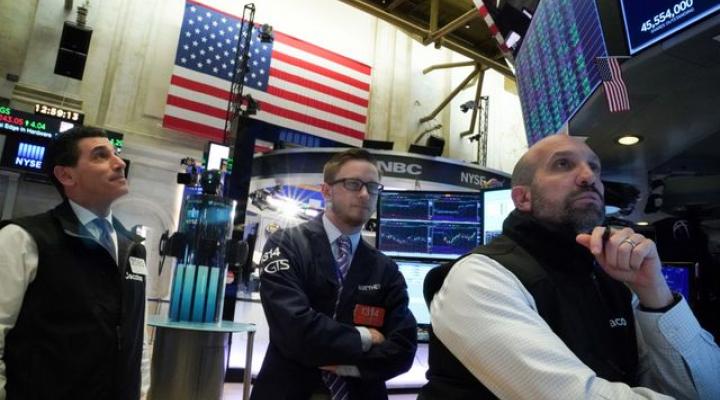 Photo: Nasdaq
Jeffrey Saut of Saut Strategy said that the next two days are decisive ones for determining whether the rally will be extended.
The market participants watch an interesting tendency: growth stocks expensive and value stocks cheap on most indicators?
One should mention, that the worst outcome of the trade spat was avoided, but the market isn't sure whether growth outlook is improving.
Another aspect is that highly profitable companies have been successful in resisting their competitive advantages. That's why political side to be the key mover for the stock market going further.
After Federal Reserve Chairman Jerome Powell testimony to the House Financial Services Committee, markets watch Powell's address on Wednesday, later, while Steven Mnuchin, Treasury Secretary, will be discussing the budget issue before the Senate Finance Committee.
The Dow Jones Mini added 0.40 percent, the S&P 500 mini grew by 0.35 percent and the Nasdaq Composite rose by 0.44 percent at 1317 GMT on Wednesday.
Meantime, the yield on the 10-year Treasury notes advanced 0.023, while the 30-year bonds rose by 0.024 percent on Wednesday. Gold rates were almost steady. The dollar index grew by 0.03 percent against a basket of major 6 currencies, to 98,75, whereas WSJ index slipped by 0.08 percent, to 91,42 at 1321 GMT.
Source: Marketwatch