Starting January 30 South Korea will outlaw anonymous bank accounts for trading virtual coins, according to today's statement by regulators. The measure is taken to block money laundering and other kinds of wrong-doing by means of cryptocurrencies.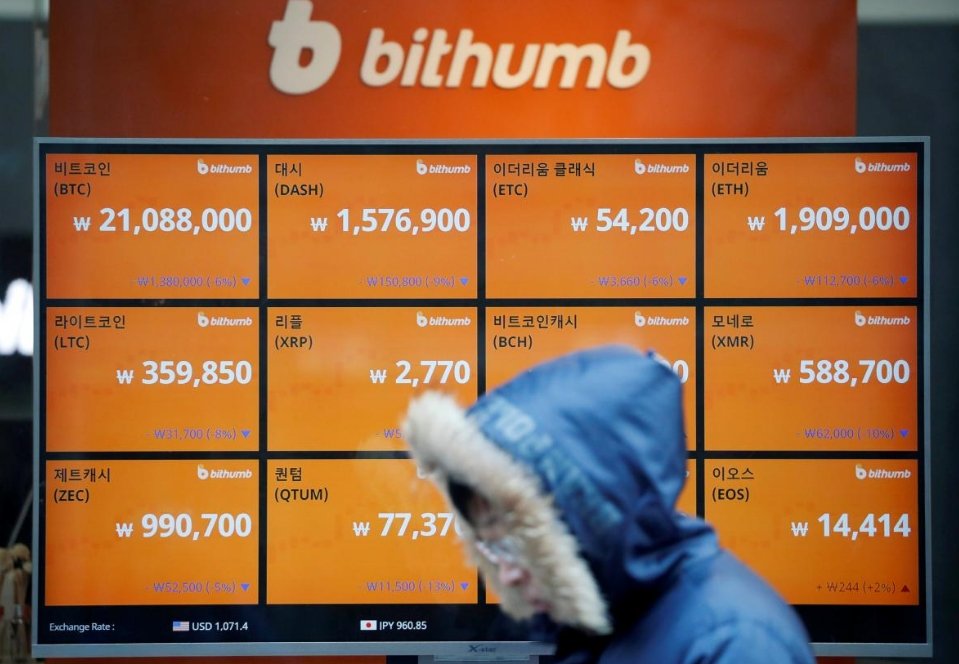 Photo: Reuters
This comes in the wake of intensified activity by the Korean government to soften the craze over virtual currencies. People of all walks of life flooded to trade, though many policymakers voiced their concern over such investment as there's no appropriate regulatory oversight.
The price of Bitcoin in the country continued its fall after the recent news, it dropped by 3.34% to $12,699, as Bithumb, number two cryptocurrency exchange in South Korea, data shows.
Bitcoin plunged around 20% in the previous week to its lowest in a month on the Bitstamp exchange based in Europe, driven down by concerns over a potential ban on trading virtual currencies in exchanges of South Korea. However, it went up 5.4% to $10,925 today after midday.
The Asian country's government has explained that a full ban on trading is just one of the options that is discussed, but it's not yet an approved measure.