On Monday, U.S. index futures crashed too after Saudi Arabia waged a crude price war with Russia, pushing oil rates down by more than 25 percent and increased concerns over a global slowdown.
The Dow Jones was on track to decline over 1,300 points at very opening, with Chevron Corp and Exxon Mobil Corp loosing near 12 percent in premarket period. All thirty blue-chip parts sank into the negative area.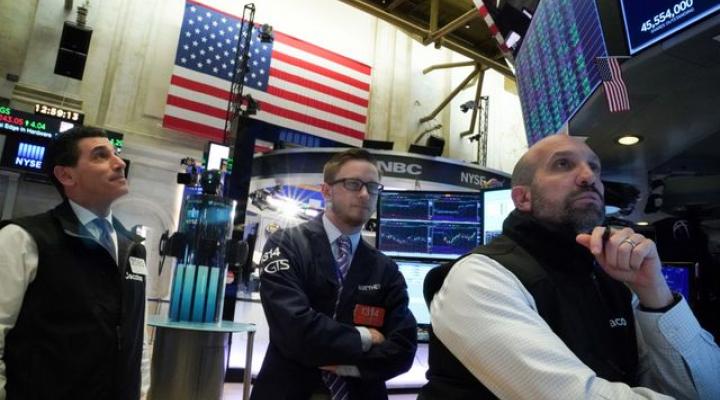 Photo: Nasdaq
All major Wall Street stock index futures registered a 5 percent intraday drop limit overnight.
Crude rates posted their record lows in almost thirty years as Saudi Arabia sliced its official purchasing price after Russia disagreed to lower output to be in line with a more modest demand due to the coronavirus outbreak.
The health crisis point, which year-to-date affected more than 110,000 people worldwide, has hurted supply chains and caused lowering global growth forecasts for 2020.
Market participants are not awaiting the Fed to repeatedly cut borrowing costs next week after an emergency slashing, followed on March 3, putting the 10-year U.S. Treasury bonds yield on track for its largest one-day decrease in almost a decade.
Stocks of rate-reliant U.S. banks Citigroup Inc, Morgan Stanley, Bank of America Corp, Wells Fargo & Co, JPMorgan Chase & Co and Goldman Sachs collapsed all in the range 7.4 - 9.6 percent.
Meantime, Pioneer Natural Resources Co, Marathon Oil Corp, Devon Energy Corp and Apache Corp securities tumbled sharply between 22 percent and 28 percent, being the largest losers among S&P 500 index components.
Dow e-minis lost 4.87 percent on Monday, S&P 500 e-minis eased by 4.89 percent and the Nasdaq 100 future lost 4.82 percent at 1304 GMT on Monday.
Source: Reuters