U.S. stocks suffered a double loss on Wednesday morning, as investors continued to process new data on income, while not responding to data that showed that China's economic growth has stabilized.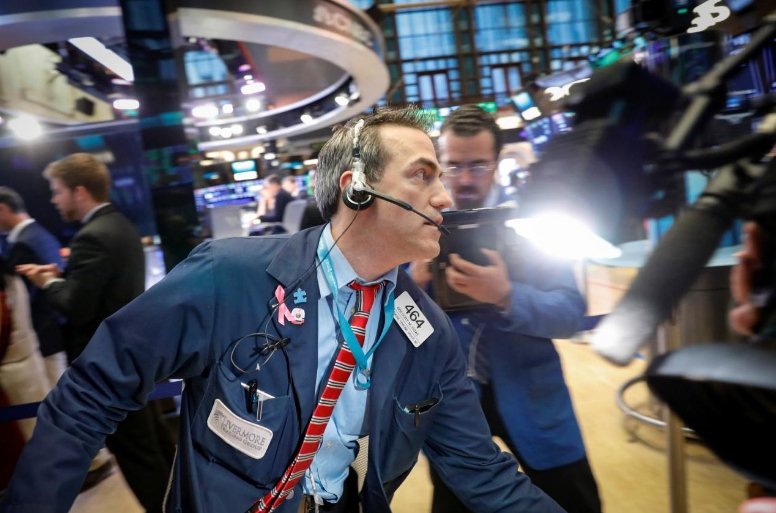 Photo: Reuters
The Dow Jones Industrial Average fell 0.07 percent to 26,435, while the S & P 500 index went even lower by 0.11 percent to 2,903 and the Nasdaq Composite index began to lose weight by 0.04 percent to 7,995.97.
International Business Machines Inc. fell 3.31 percent after weak reporting data.
The cost of securities of insurance companies Athem Inc. and Cigna Corp. fell by 4.83 percent and 4.40 percent respectively.
Shares of Qualcomm Inc rose by 9.35 percent after rising more than 20 percent on Tuesday after chip maker and Apple Inc. ended their long-running dispute. Apple's shares rose 1.21 percent at 15.32 GMT.
Netflix shares added 0.61 percent after the publication of profits for the Q1 on Tuesday evening.
Shares of PepsiCo Inc. surged 3.07 percent after data that exceeded Wall Street expectations.
Shares of Bank of New York Mellon Corp. slipped 8.35 percent after information that sales and profits fell sharply in the first quarter.
The price of WTI crude oil for May delivery eased 0.11 percent to $64.54 per barrel on Wednesday after API data showed on Tuesday that U.S. oil reserves unexpectedly decreased. Prices were already rising after strong economic data eased worries about the global economy, while climbing oil demand from refineries in China supported prices. The cost of Brent crude with delivery in June began to grow at 15.37 GMT, with 0.03 percent up to $71.73 a barrel.