Tesla Inc, the U.S. electric cars manufacturer, announced on Friday that it started China sales of 2 more Model 3 variants made at its facilities in Shanghai, what means all Model 3 variants sold inside of the country are now locally manufactured and are free of tax.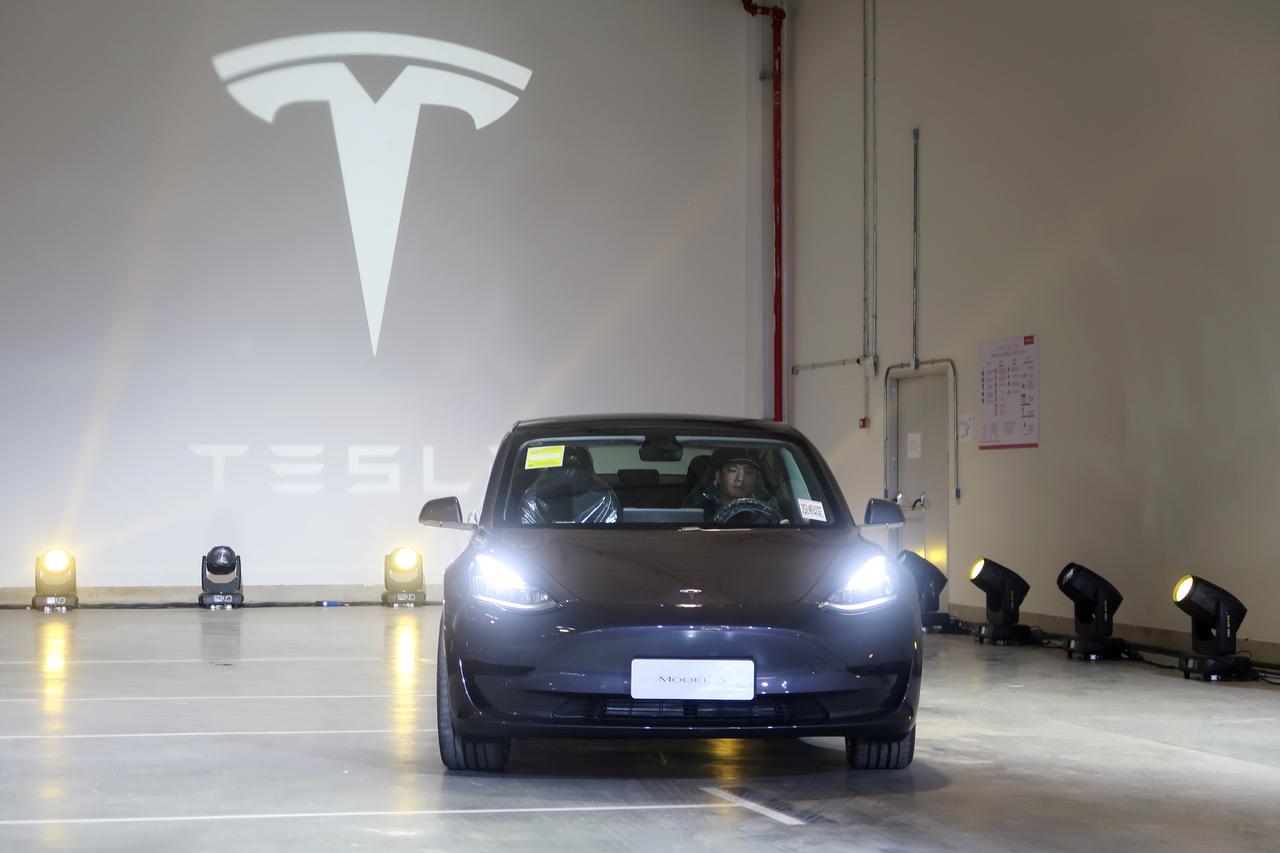 Photo: Reuters
One should remind, that this issue is dragging on since Sino-American trade war start, connected to tit-for-tat tariffs on products and services, including metals and cars, which raised in China prices of U.S. made goods.
The measures were compelled also due to Tesla's decision to halted production at its San Francisco Bay Area plant, as the impact of the infection lockdowns weighed broadly, with plans to resume normal activity on May 4.
Tesla announced about its intention to start delivering China-made Long Range Model 3 cars starting from June 2020, priced 339,050 yuan after subsidies.
It's important to mention, that the rear-wheel drive variant, with a driving range of over 600 kilometres before requiring to be recharged, distincts from the imported variant which was all-wheel drive and valued 439,900 yuan.
According to California-based unit numbers the locally made Tesla Performance Model 3, with planned deliveries in the Q1 2021, will cost 419,800 yuan, without indicating the price after subsidies. Imported Tesla Performance Model 3 versions were valued 509,900 yuan.
It's vital to say, that the following move differs from a previous Tesla's CEO plan, following which the automaker would only make more economical versions of the Model 3 sedan at its $2B Shanghai plant.
It was purchased 10,160 Tesla cars in China in the prior month, contrasting with 3,900 registered in February, marking thus its highest-ever result for a month in the world's biggest auto market, following industry reading.
Furthermore, Tesla also plans to cut the pay of some global top managers in China by 30 percent and 20 percent respectively, to be in line with operations in the U.S. Salaries of other staff in China remain unchanged, it added.
Tesla's shares jumped by 4.40 percent in pre-market.
Source: Reuters