European stock markets fail on Monday, as China strikes Washington again in trade, raising fears of a recession, while the German chip maker Infineon's deal to buy American Cypress Semiconductor Corporation pulled the technology sector down.
The pan-European STOXX 600 index slipped by 0.33 percent to 367.85 at 11.22 GMT, although in early trading the index was at its lowest level since mid-February, losing as much as 0.7 percent because U.S. trade wars undermine global stock markets.
Beijing heightened tensions last weekend, warning the United States not to intervene in security disputes over Taiwan and the South China Sea.
Statistics on the manufacturing sector showed that the eurozone business activity index decreased from 47.9 in April to 47.7 in May, as trading chaos, descending cars demand, Brexit and other geopolitical uncertainties made themselves felt.
Data from Europe followed the Asia's weak reports, which suggested that the world economy could reach a recession.
A major influence on the German DAX index had a chip maker Infineon, whose shares fell by 7.60 percent after the information that the company intends to acquire a similar American company Cypress Semiconductors for 9 billion euros. There were doubts about whether the transaction is not overvalued.
The technology sector lost 1.1 percent, with shares tumble of such companies as STMicroelectronics (-1.31) and ASM International (-1.72).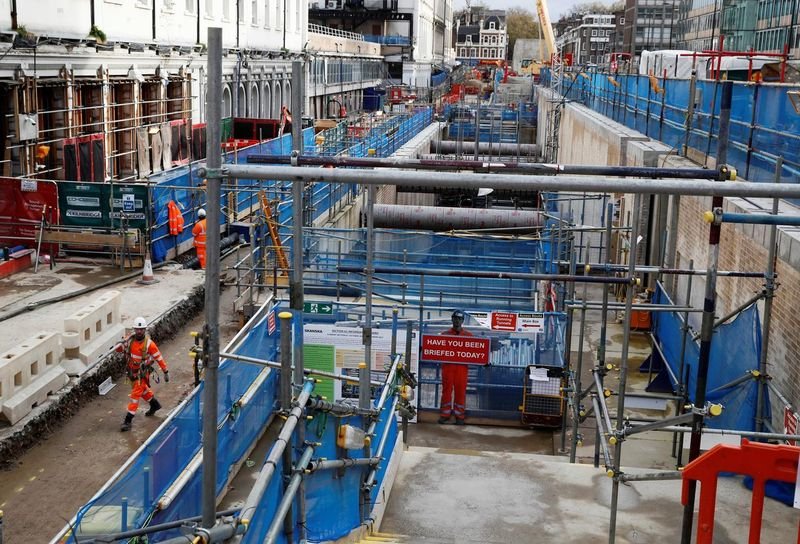 Photo: Reuters
A significant decline was recorded in the London FTSE index, the culprit of these losses was the construction company Kier Group, whose capitalization sagged by 40.73 percent at 11.38, reaching the lowest level in almost two decades after the warning that the company's operating income in 2019 would be 25 million pounds lower than it was previously expected.
The British FTSE 100 and German DAX lost 0.24 percent to 7,144.26 and 0.21 percent to 11,702.66, respectively;

Paris CAC 40 dipped by 0.15 percent to 5,199.84;

Milan-based FTSE MIB decreased by 0.32 percent to 19,739.30;

IBEX 35 in Spain - the leader of the fall on Monday - marked a 0.50 percent dive to 8,959.30.