The United States and the European Union made a surprise agreement yesterday, avoiding a plain trade war.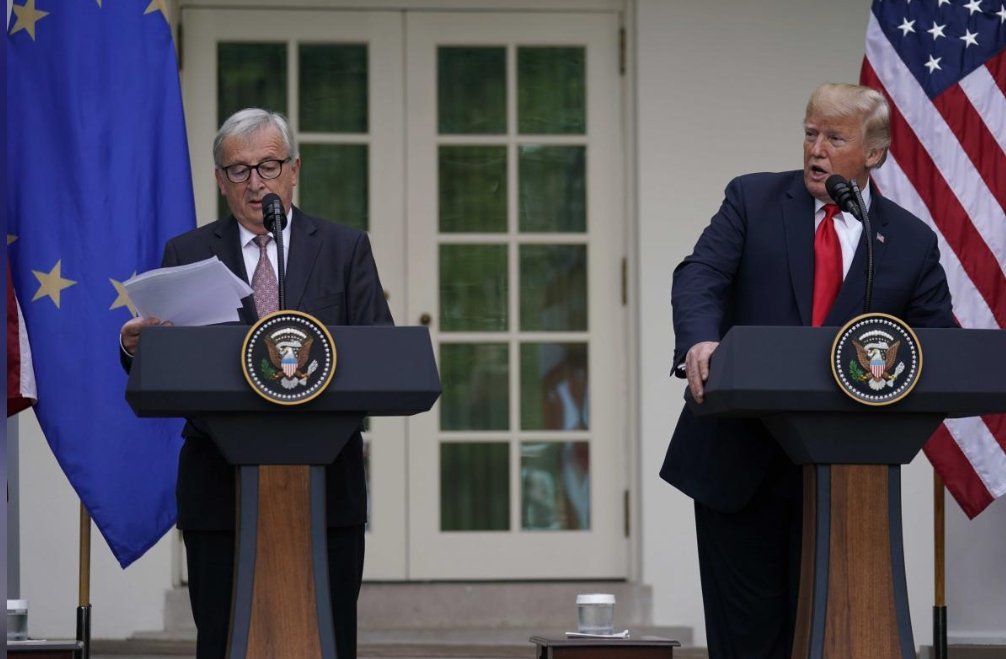 Photo: Reuters/Joshua Roberts
Donald Trump and Jean-Claude Juncker said, following the talks in the White House, further discussions would try to resolve tariffs on metals imposed by the U.S. and response measures by the EU, which is a turnaround from protectionism for American steel and aluminum industry.
The U.S. President said that they were willing to reach a fair trade agreement, that was the purpose of their meeting and they would be looking forward to producing some result.