President Donald Trump on Thursday announced the U.S. withdrawal from the Paris climate agreement.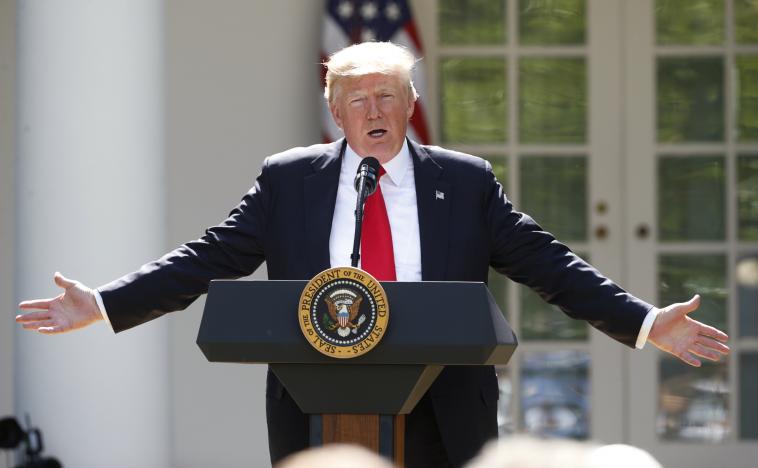 In his speech Mr. Trump stressed that this decision was made in order to begin negotiations on re-entry into the Paris Accord or an entirely new agreement on terms that would be fair to the U.S. businesses, workers, taxpayers.
According to Trump, economic calculations have shown that compliance with the terms of the Paris agreement, including energy restrictions, could cost the U.S. up to 2.7 million jobs by 2025.
The agreement on combating climate change was prepared in Paris in 2015, and was signed in April 2016 at the UN headquarters in New York. The document was signed by representatives of more than 170 countries, including the U.S., China and Russia.
Photo: REUTERS/Kevin Lamarque