U.S. President Donald Trump met on Monday with 18 top tech CEOs, including Apple, Amazon, Microsoft, Google. The president discussed with them the optimization of computer equipment of the U.S. administration.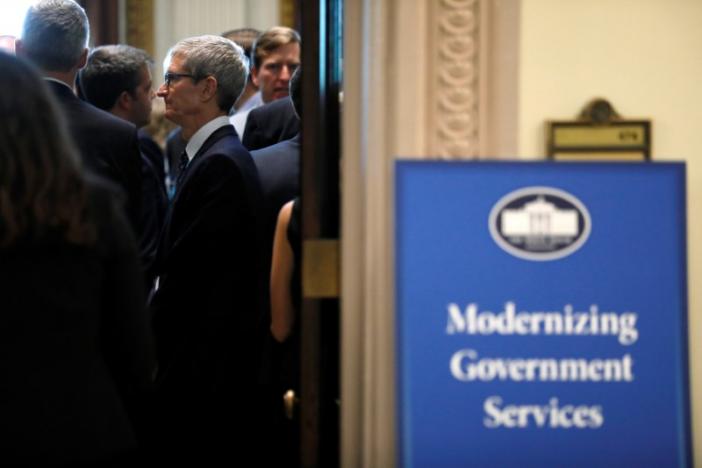 The White House seeks support from private business to upgrade the information system of the administration and individual departments. As a result of such an upgrade it is possible to save up to $ 1 trillion over 10 years.
The U.S. government should be the most modern in the world, but so far it does not, Apple head Tim Cook said. Amazon CEO Jeff Bezos advised the administration to use new affordable technologies and artificial intelligence and to retrain clerks.
Photo: REUTERS/Jonathan Ernst