The U.S. President Donald Trump proposed to cut $3 trillion in spending over the next 10 years, The Washington Post reported. The budget request will be delivered to Congress. After the document is considered by the House of Representatives and the Senate, it will be send for signing by the head of state.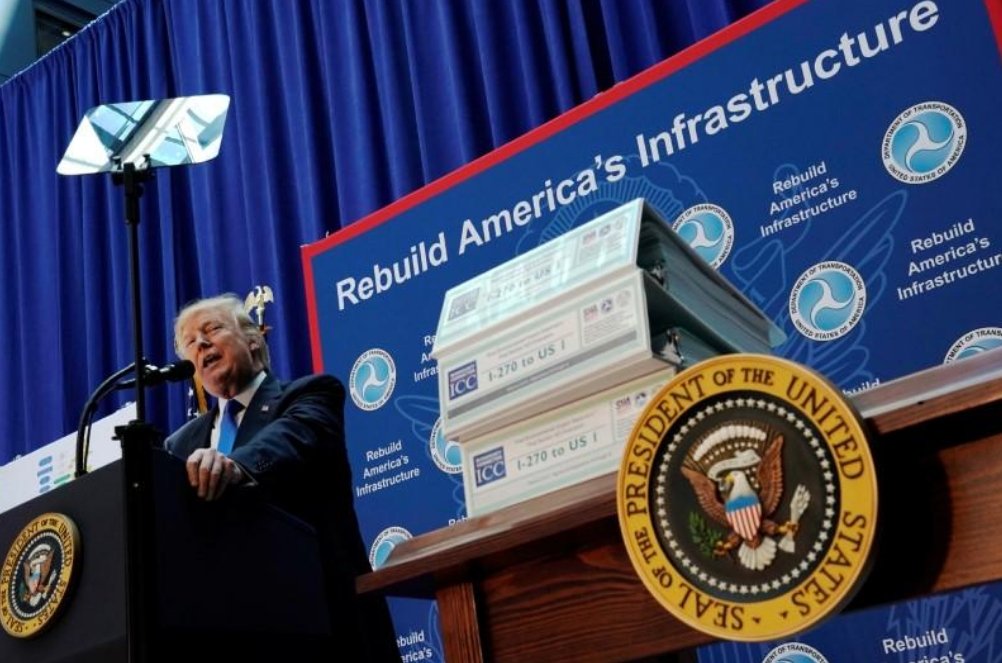 Photo: REUTERS/Jonathan Ernst
President Trump argues that the government "spends more money than it earns," and the draft budget for the new fiscal year, which begins on October 1, will not be able to eliminate the government's deficit.
The government ran a deficit of $666 billion in 2017. The deficit in 2019 is expected to rise to $1.1 trillion.
The budget will include spending increases for Trump's projects: $200 billion for the infrastructure modernization program, $23 billion - for strengthening immigration control ($18 billion - for the construction of the wall on the border with Mexico), $85.5 billion - for medical assistance to war veterans, and $17 billion - for the fight against the spread of opioids in the U.S.
On Friday, the U.S. Congress approved a budget plan that allows to avoid a government shutdown at least until March 2019.