The U.S. oil companies can temporarily cut oil production by almost 2M barrels per day, as lower oil prices are forcing companies to phase out production, the U.S. Department of Energy (DOE) said on Tuesday.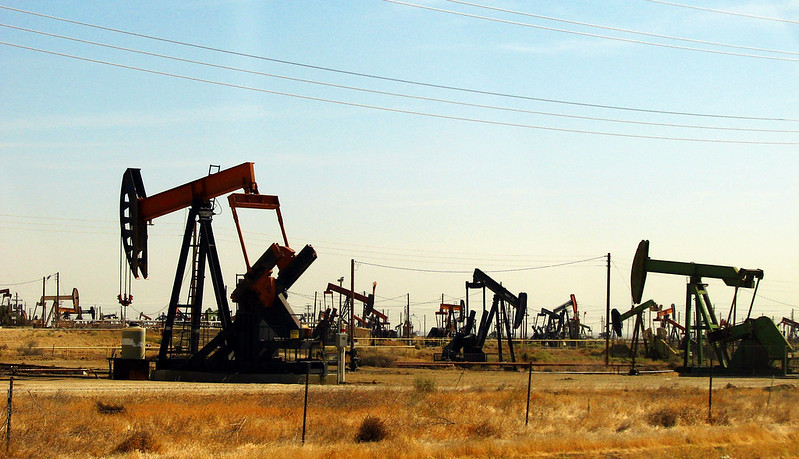 Photo: Flickr
The U.S., the biggest worldwide oil producer, set a new record in 2019, producing more than 12M bpd, according to EIA data.
This year, oil prices collapsed due to a decrease in demand of about 30 percent, or about 30M bpd due to the virus pandemic and the crush of the OPEC+ deal regarding plans to cut production.
According to an EIA short-term forecast published on Tuesday, oil production will slowly decline during the first quarter of next year to about 11M bpd, which is about 1.8M barrels lower than the peak value reached at the end of last year.
Saudi Arabia, Russia and their OPEC partners intend to discuss the further steps via video conference, scheduled for Thursday.
For the record, the U.S. Leader in his turn said on Monday that OPEC did not ask him to convince U.S. oil producers to lower production to support global oil markets, which were broadly hit by the economic impact of the virus spread.
OPEC sources told Reuters on the eve that the final agreement on the scale of the decline in oil production will depend on the cuts that other producers are ready to make, including the U.S., Canada and Brazil.
International benchmark Brent slightly added 0.13 percent, to reach $31,94 per barrel, while the U.S. WTI futures surged by 3.60 percent, to $24,48 per barrel at 0851 GMT.
Source: Reuters