The Trump administration is considering various options for regulating imports of steel and aluminum, including the introduction of tariffs and quotas, President Donald Trump told to a group of U.S. senators and representatives at the White House.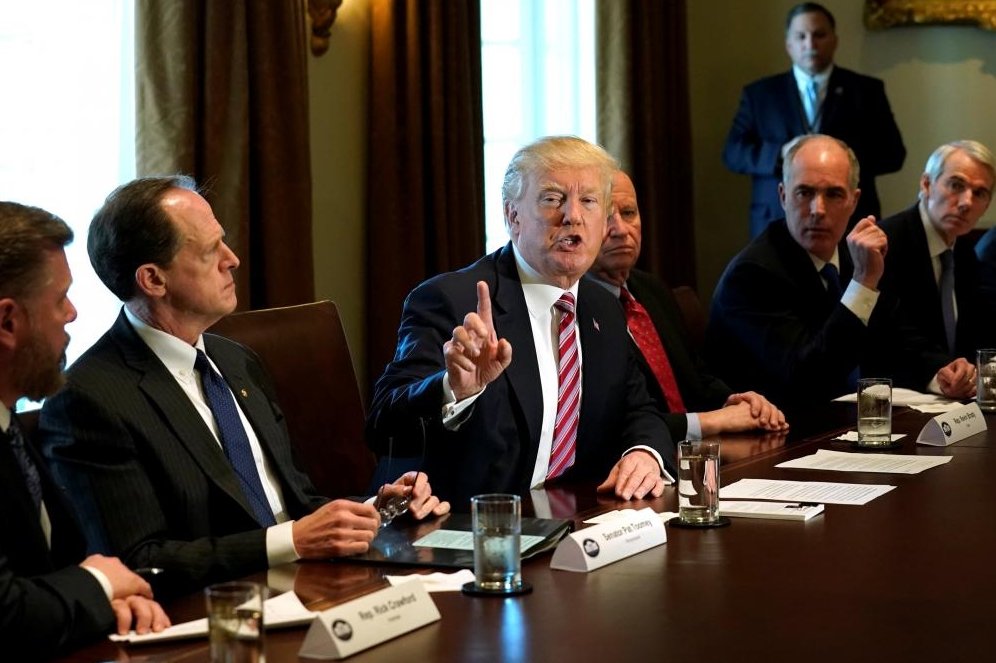 Photo: REUTERS/Kevin Lamarque
According to the U.S. President, the steel and aluminum industries "were destroyed by dumping". Introduction of restrictions on import of a steel may be entered until around April 11, and on import of aluminum - on April 20.
In April last year, the U.S. announced the verification of the impact of aluminum imports on the country's security. The results of the investigation may affect the price of aluminum on the world market, The Wall Street Journal reported.