The greenback dropped against the yen on Thursday, after reconfirmed case of Covid-19 infection of unknown origin in the U.S., reinforcing anxiety of a pandemic spread.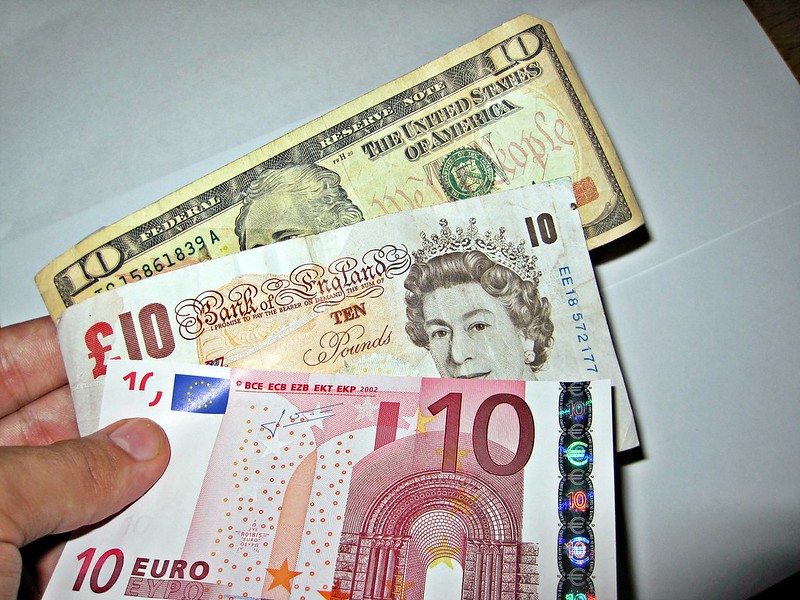 Photo: Flickr
The U.S. currency bounced back from the 10-month at 112.23 yen, reached on February 20, losing 0.43 percent, to 109,92 at 0837 GMT.
One should mention, that the buck lost ground versus the pound also on the back of refreshed fears that trade negotiations between Britain and the EU have stalled, as well as amid weakening expectations for massive budget spending. Meantime, the British pound advanced 0.32 percent against the greenback, whereas against the euro it dropped by 0.24 percent, to 0.8455.
Simultaneously, the euro gained slightly against the U.S. currency amid reports that the German Ministry of Finance is addressing suspending tough rules regarding the amount of borrowed debt to support the country's weakening economy. The single currency rose by 0.57 percent, to 1.0944 at 0842 GMT.
The major currencies were trading in a narrow range on Thursday, while traders watched with concern the global spread of the coronavirus.
Yields on 10-year U.S. government bonds reached the record low for the 2nd straight day on Thursday, as traders were adjusting their portfolios to take account of escalating risks to growth.
On the China mainland, the yuan was flat to the dollar, at 7,020 at 0849 GMT. Chinese officials reported the number of new deaths from the virus touched the minimum level since January 28, but there is still a certain degree of doubt regarding the number of victims of the epidemic in China.
South Korean won decreased by 0.3 percent to 1.215.84 against the dollar. The South Korea's Central Bank kept the interest rate unchanged on Thursday, whereas markets awaited the policy softening.
Investors are waiting for the release of U.S. economic data due later on Thursday, including Q4 GDP.
Source: Reuters