Interest rates in the U.S. were raised yesterday, a step awaited by many but nevertheless becoming emblematic in the policies of the Federal Reserve that earlier was acting to get the economy over repercussions of 2007-2009 crisis.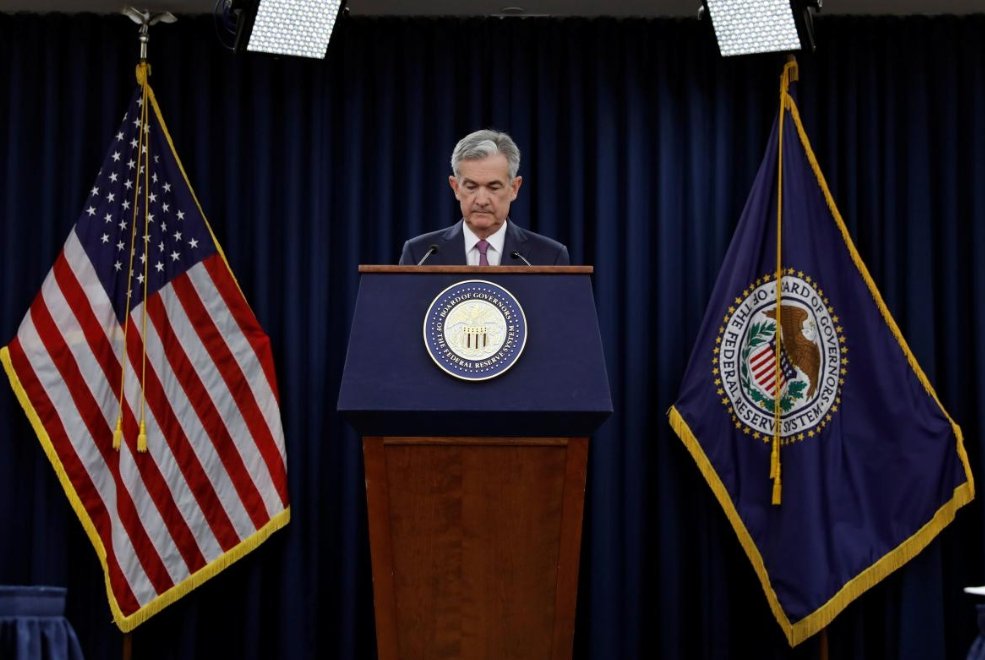 Photo: REUTERS/Yuri Gripas
The increase of overnight lending rate by 0.25% to 1.75-2% means that the U.S. central bank frees itself of obligations it undertook to ensure low rates so as to help the economy grow for a period of time and sends a message that inflation higher than the targeted 2% would be tolerated till 2020 at minimum.
The economy is in a very good shape, Jerome Powell, head of the Fed, said during a press conference, which took place after the Federal Open Market Committee issued a policy statement based on the results of the gathering.
There are jobs for those Americans, who are willing to find it. Jobless rate and inflation are low and expansion prospects are auspicious, he added.
Gradual rate lifts would fuel growth, as the Fed's targets on employment and inflation are mostly hit, and the economy takes increased costs of borrowing well, while inflation doesn't show any jumps, Powell also said.