On Thursday, U.S. President Trump continued with his plan on import tariffs for steel and aluminum – 25% and 10% respectively, however, he made an exception for Canada and Mexico, he also proposed a way for an exemption for other allies, which is a change to the initial idea of no exclusions.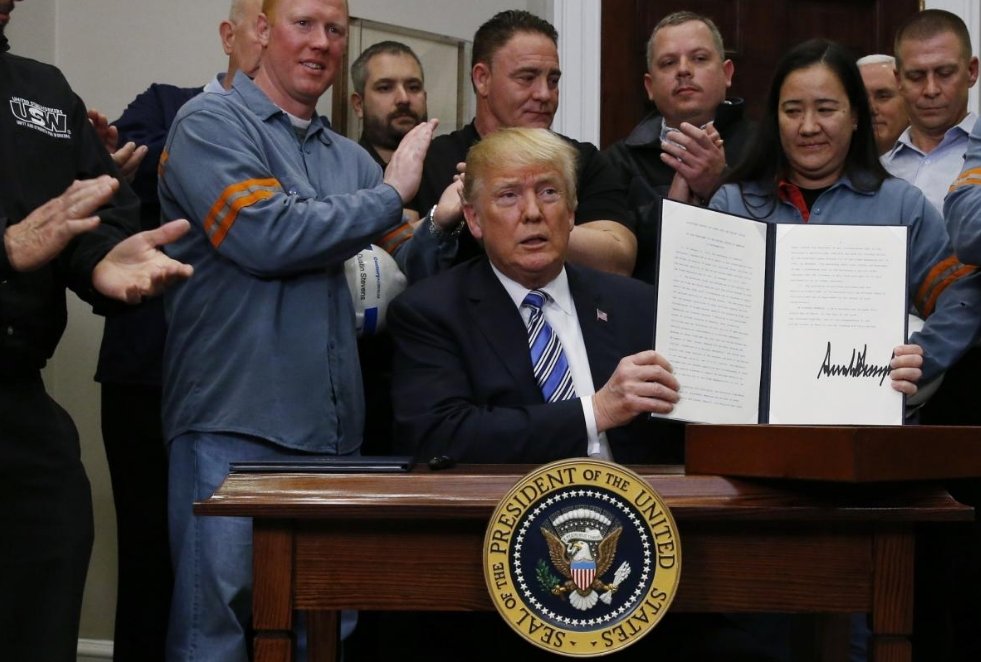 Photo: Reuters/Leah Millis
Donald Trump said that dumping of steel and aluminum in the country's market is bad for the United States, and in his White House announcement he mentioned that the best option for firms would be to relocate their mills and plants to the U.S.
The industry is extremely important for national security, he said as well. The new tariffs are to come into effect in 15 days, while the whole plan have sparked criticism from businessmen and some Republicans too, who anticipate responsive actions from other countries, which eventually might damage the economy of the U.S.
Right after the announcement, Jeff Flake, Republican Senator and a staunch critic of the U.S. President, said he'd prepare a bill so as to abolish the tariffs, though it would probably be a challenge to get two-thirds of the Congress to override a Trump veto.
At the same time certain Democrats welcomed the measure, among them Joe Manchin, who believes it is overdue to protect the interests of the U.S., and its security and the introduced tariffs is just the thing necessary.