Positive quarterly reports of U.S. banks, good China's economic statistics helped Wall Street to grow confidently on Friday. Fees for Europe are forgotten.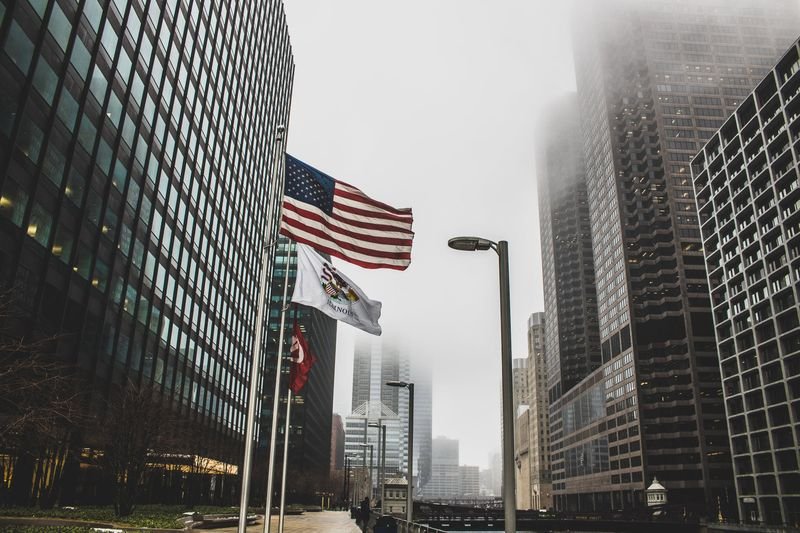 Photo: Pexels
Dow Jones Industrial Average jumped by 0.74 percent to 26,337.72;

Standard & Poor's 500 rose by 0.44 percent to 2,900.98;

Nasdaq composite grew modestly by 0.19 percent to 7,962.49.
China's exports increased noticeably in March - by 14.2 percent compared with the same period of the last year, imports fell by 7.6 percent. Investors are encouraged by exports, as it shows that the demand for goods from China is still high, despite the slowdown in global growth. Nevertheless the imports decline hints that the difficulties in the China's economy persist.
The volume of new bank lending in national currency in China also increased in March by 2 times compared with February, to 1.69 trillion yuan ($251.6 billion). Experts expected - 1.25 trillion yuan. This growth suggests that the efforts of the Chinese authorities to support the growth of lending volumes have effect.
"Despite the geopolitical uncertainty, the U.S. economy continues to grow, employment and wages are increasing, inflation remains moderate, financial markets are healthy, and consumer and business confidence are strong.", Head of JPMorgan James Dimon said.
JPMorgan's share price is up by 4.04 percent at 16.37 GMT.
Wells Fargo's securities tumbled by 3.20 percent.
Chevron Corp's shares fall by 4.92 percent, the company bought competing Anadarko Petroleum for $33 billion. The price of Anadarko Petroleum securities rose by 33.75 percent. Chevron intends to pay the transaction in cash and shares. The amount of the transaction will be $50 billion, including the Anadarko's debt.
Walt Disney's shares increased by 9.40 percent. The company posted that would launch Disney + streaming video service in the U.S., a cost for which will be $6.99 per month. This is noticeably lower than Netflix's tariffs. Netflix's shares - by 3.73 percent.