Job gains in the United States picked up steam in May, while the jobless rate fell to 3.8%, the lowest in 18 years, which is indicative of actively tightening jobs market conditions, able to provoke worries over inflation.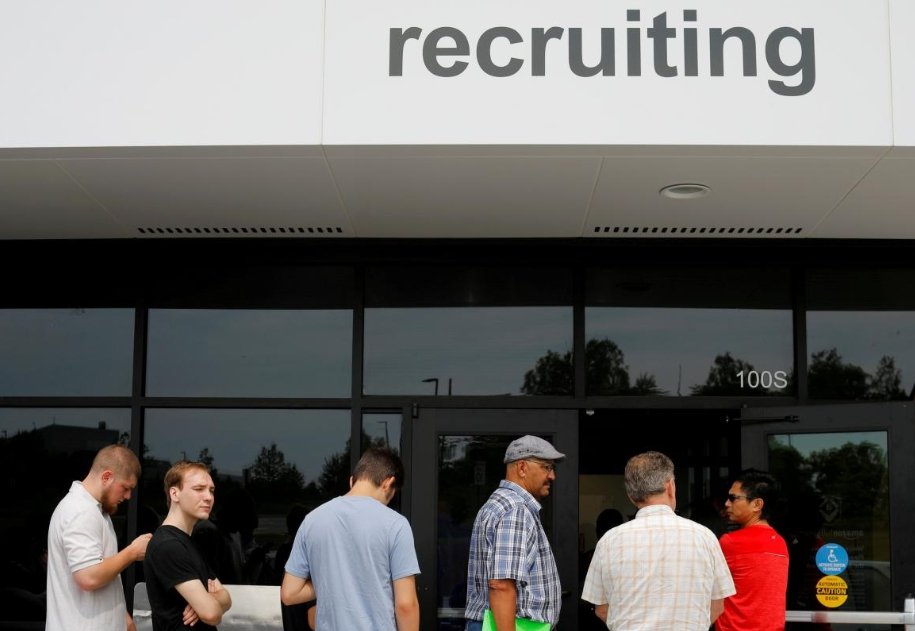 Photo: REUTERS/Brian Snyder
Today's employment report said that wages moved up considerably in the previous month as well, making June's interest rate hike more certain.
May's nonfarm payrolls showed 223,000 new jobs created, says the Labor Department. March and April figures were revised higher by 15,000 extra jobs compared to the initial data, with analysts citing adverse weather for slump in job growth.