U.S. stocks began to fall before the trading start on Friday, although the day before the S & P 500 index closed at its historic high.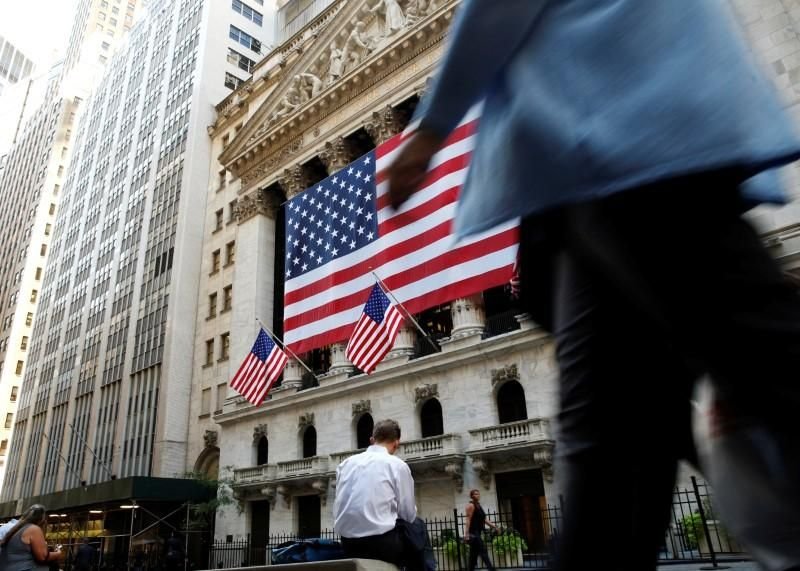 Photo: Reuters
The Dow Jones added 0.38 percent, to 26,855; the S&P 500 recovered by 0.17 percent, to 2,959 and the Nasdaq gained 0.14 percent, to 8,062 at 15.32 GMT.
The stars strangely aligned on Friday's session so that single-stock options contracts, futures for individual stocks, as well as options for indices and futures for indices expire simultaneously.
Investors noted some geopolitical uncertainty due to the fact that Trump changed his plans regarding the Middle East to more peaceful ones in response to the American drone shooting.
The Federal Reserve's decision is still in the spotlight, since several official representatives of the Open Market Committee will be speaking during the Friday's trading session.
Some individual stocks, that marked a significant drop in shares value on Friday: United Natural Foods (-11.99), Lifeway Foods (-10.96), MoneyGram International (-8.87), China Finance Online (-8.79), Intra Cellular Therapies (8.45), Fuelcell Energy (-7.23), Amyris (-7.04), Carnival (-7.65), Pitney Bowes (-7.64), Digimarc (-6.23), Bel Fuse (-6.19), Approach Resources (-5.89), Sealed Air (-5.50), HMS (-5.07), Healthcare Services (-4.95), Royal Caribbean Cruises (-4.88), Daily Journal (-4.43), etc