U.S. stocks finished trading session the prior day mixed on Wednesday after a Reuters report that trade deal might be signed not earlier than December, thus giving hints that both sides could not reach an agreement in the mid-November, as it was planned earlier.
The Dow Jones Industrial Average closed flat, at 27,492, the Nasdaq also deepened by 0.29 percent, to 8,410, whereas the S&P 500 managed to gain 0.07 percent, to touch 3,076 before the session end.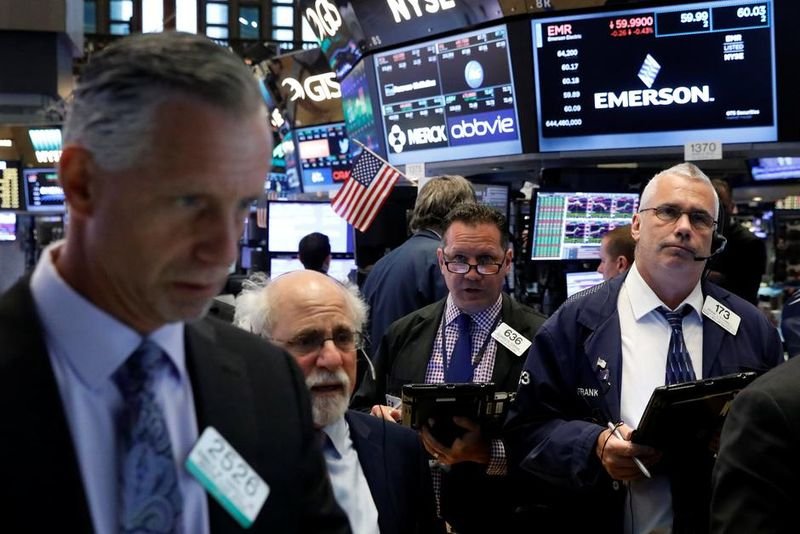 Photo: Reuters
The Nasdaq Composite index stopped its three-day string of highs, and the Dow was too close to its 2-day run of record levels
On the corporate side, HP surged more than 10% after a CNBC report said Xerox made a cash-and-stock offer for the company. Meanwhile, CVS rose after beating market third-quarter earnings expectations. The Dow Jones closed flattish at 27493 while the Nasdaq retreated 24 points or 0.3% to 8411. In contrast, the S&P 500 gained 2 points or 0.1% to 3077.
The news about the postponement of trade agreement signing awakened new market participant worries, which were slightly offset by healthcare stocks.
Humana securities grew by 3.5 percent on quarterly profit that beat estimates of its newly appeared division Medicare Advantage.
One more gainer from the same sector - DaVita shares - surged by 12.92 percent following its results.
As for the more corporate stocks, Procter & Gamble shares grew by 1.19 percent, Cisco Systems added 1.07 percent, McDonald's shares extended gains being up by 1.04 percent, etc.