Wall Street stocks started the trading session up after Beijing comments regarding the tariffs issue and namely that China wasn't in a rush to respond to the latest tariffs wave imposed by Trump's administration.
The Dow Jones and the S&P 500 added a bit more than 1 percent to reach 26,303 and 2.918 respectively, while the Nasdaq index being in the red territory just after the trading start managed to jump over the first two main indexes, having surged by 1.37 percent, at 7,964 at 14.14 GMT.
It remained only two trading session left this month, with the Dow Jones and S&P 500 both down by near 3.1 percent on monthly basis through Wednesday, while the Nasdaq slipped 3.9 percent.
But against all odds all three Wall Street indexes remain up for the year.
There were several statistics reports, released on Thursday, with the GDP growth rate, that showed a 2 percent growth on year-on-year basis, meeting market expectations, but being down in comparison with the prior quarter, when it was registered a 3.1 percent increase.
The U.S. goods trade deficit shrank from $74.2 billion in June, to $72.3 billion in July, though analysts expected $74.0 billion. Export amount rose by 0.7 percent due to sales boost in consumer goods (9.7 percent), vehicles (4.1 percent) and capital goods (1.8 percent). Meanwhile the imports decreased by 0.4 percent due to a more moderate purchases of capital goods (-2.6 percent) and other goods (-8.2 percent).
Tech Data securities soared by 21.26 percent, after fiscal Q3 results.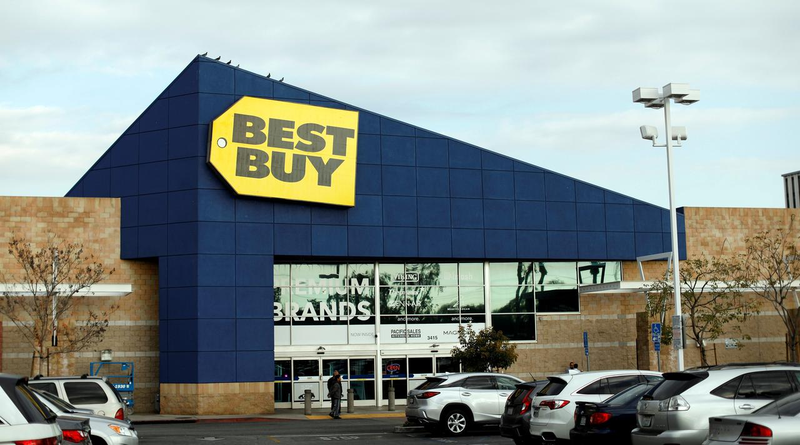 Photo: Reuters
Best Buy shares collapsed by 9.58 percent at 14.34 GMT after weak Q2 revenue report, despite the fact the company surpassed earnings-per-share forecasts.
Dollar General shares rose by 8.87 percent after the retailer exceeded experts estimates for sales and profits in the Q2, whereas having raised its outlook for the whole 2019.