U.S. stocks closed modestly positive after an early drop as investors were seeking for any optimistic signs over U.S.-China trade talks prospects despite the fact that deadline for the imposition of fresh import duties was coming closer.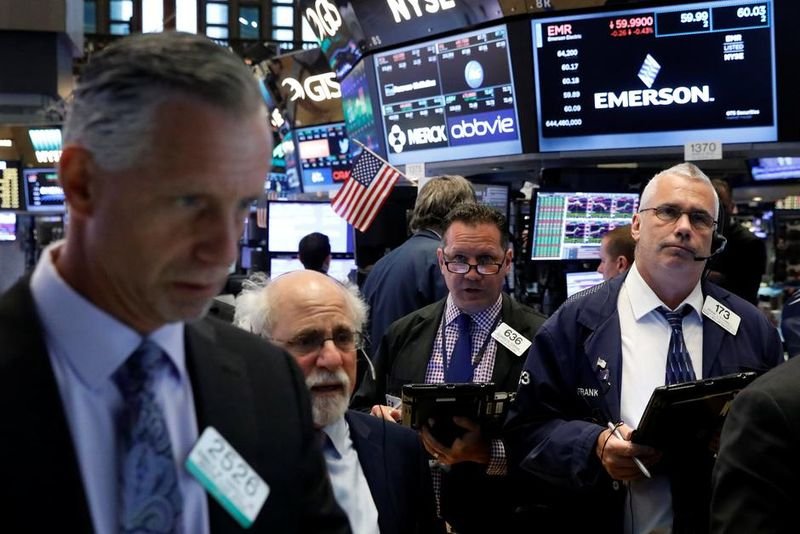 Photo: Reuters
The Dow Jones Industrial Average added 0.1 percent, at 27,677 after trading in the negative zone approximately all day long. The S&P 500 gained 0.15 percent, at 3,117 and the Nasdaq Composite 100 rose by 0.05 percent, to 8,570 before the close bell on Thursday.
Investor's limelight remains trade spat between two top economies, which is likely to progress, as according to China's Ministry of Commerce comments, the talks toward so-called interim phase to cease tariff hostilities have progress. Chinese negotiator added that the terms of tariffs rolling back is the essential issue for any resolution.
On the individual stocks, Kroger securities eased by 3.04 percent on weaker than expected earnings results in Q3.
Chesapeake Energy weakened by 3.18 percent after a strong gain in the previous session after the company announced a debt financing deal, marking thus the most actively-traded stock on the most part of exchanges on Thursday.
Tiffany & Co lost 0.13 percent after company reported a fiscal Q3 profit decline, missing analysts expectations.
Shares of Slack Technologies surged by 5.17 percent on the back of solid quarterly results as well as improved its full-year guidance.