The major U.S. stock indexes dropped for a third session on Monday, as a fall in Apple Inc shares amid sluggish outlooks from two of its suppliers weighed on the technology stocks.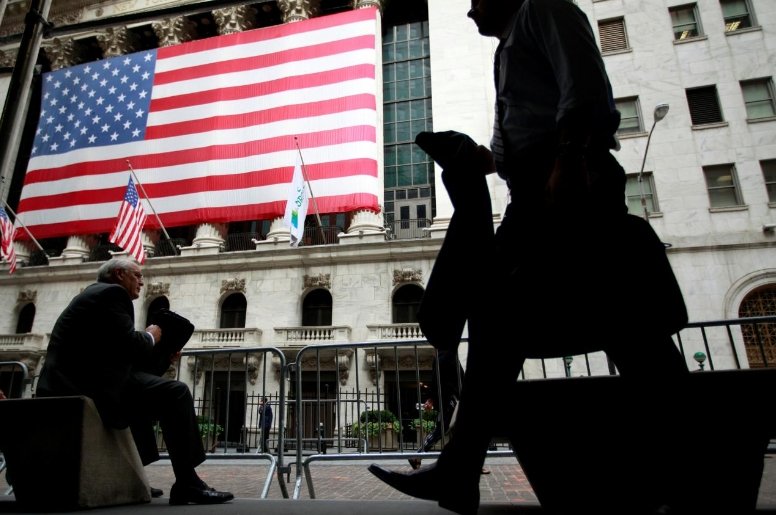 Photo: Reuters
The Dow Jones Industrial Average slumped 0.79 percent, to 25,784.75, the S&P 500 dipped 0.88 percent, to 2,756.54 and the Nasdaq Composite declined 1.56 percent, to 7,291.19, at the opening bell.
Shares in Apple Inc. sank 3.8 percent after laser sensor maker Lumentum Holdings Inc cut its forecast, while screen maker Japan Display Inc downgraded its full-year target on poor demand from smartphone producers.
Shares of Apptio Inc leaped 51.6 percent after the software company agreed takeover $1.94 billion bid by private equity firm Vista Equity Partners.
U.S. stock futures earlier were stable as Brent crude prices surged 0.9 percent after Saudi Arabia, the world's biggest oil exporter, said it would cut its delivery next month. Traders await solid retail earnings from major U.S. companies including Walmart Inc.