Wall Street began the Thursday's session mixed, being on track for a fourth straight day of gains as investors shifted their limelight from the increasing coronavirus death toll to Sino-U.S.optimistic trade developments, with newly announced intention of China to halve duties on some U.S. goods.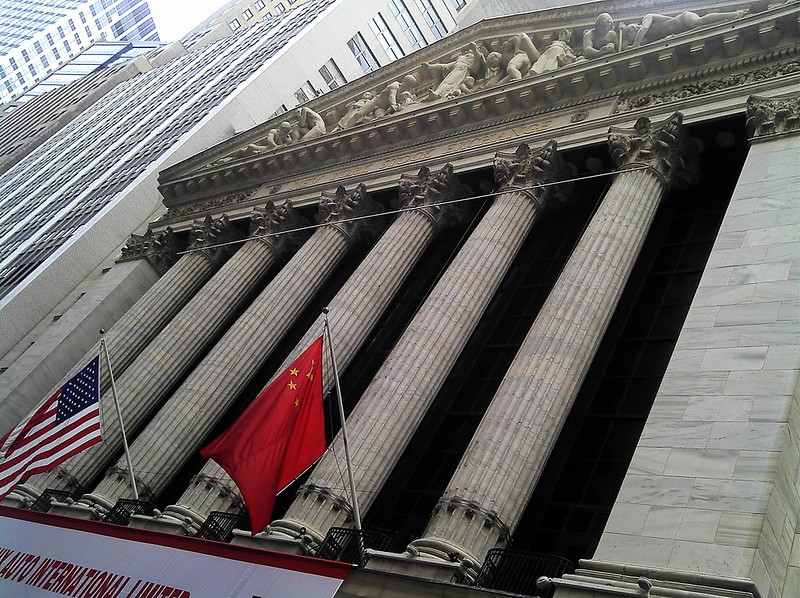 Photo: Flickr
The Dow Jones slipped by 0.02 percent, to 29,286, the S&P 500 added 0.13 percent, to 3,339 and the Nasdaq Composite grew by 0.29 percent, to 9,536 at 1535 GMT.
But still for the week, the Dow Jones rose by 3.7 percent, while the S&P 500 and the Nasdaq added 3.4 percent and 3.9 percent respectively. All three equity benchmarks are set for a fourth day of gains in a row.
The Sino-U.S. trade relations improvement was being cheered up by investors in early Thursday's session, shoving the virus issue into the shadow.
So, a piece of good news came from China, with its announcement of tariffs cuts on the U.S. imports, beginning with February 14 on some $75 billion, as part of its Phase I trade deal with the U.S., according to China's Ministry of Finance report.
Tariffs on a series of U.S. goods will be lowered from 10 percent to 5 percent, and from 5 percent to 2.5 percent respectively on others, the ministry reported. Recall, the higher mentioned tit-for-tat duties were imposed in September and December in the framework of protracted tension between the Washington and Beijing.
As for the corporate news, Twitter shares soared by 15.84 percent on Thursday after it announced its first $1 billion revenue quarter, and a large user-increase beat.
Estée Lauder securities rose by 3.68 percent after the skin and hair care products manufacturer desclosed earnings beat.
Becton Dickinson's shares tumbled by 11.38 percent, as decreased earnings guidance outweighs profit beat.
Source: Marketwatch