GfK's main index of UK consumer confidence dropped to minus 9 in April from a 10-month peak of minus 7 in March. It is the 28th straight month without a positive score.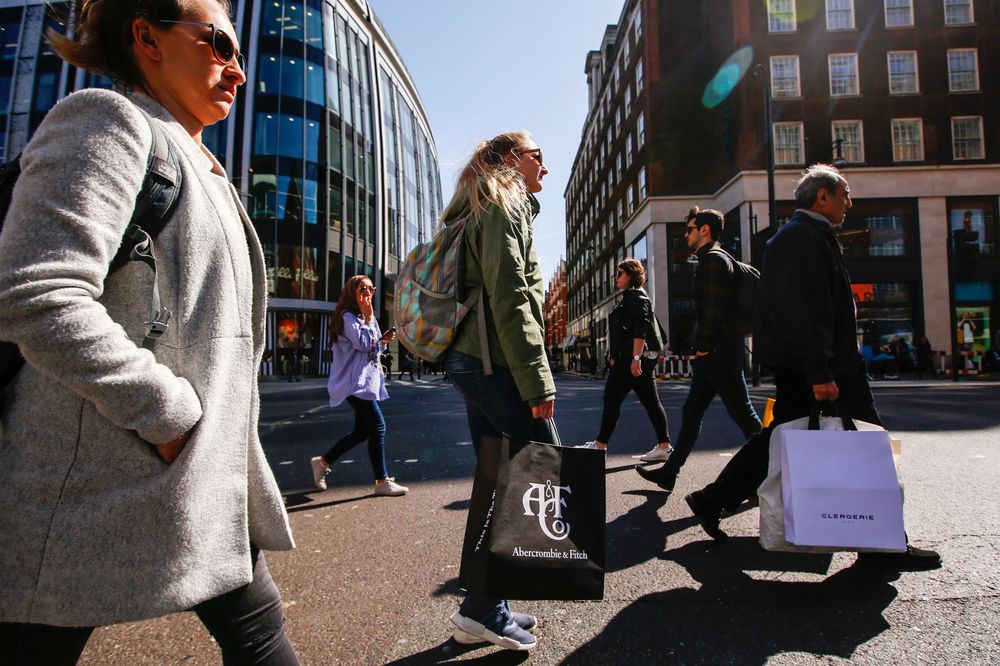 Photo: Luke MacGregor/Bloomberg
The continued uncertain economic outlook means that for the British consumers there are no triggers for optimism, Joe Staton, client strategy director at Gfk, said.
Despite the news that wages in the UK are growing faster than inflation, the inevitable interest rate hike is not yet on the horizon, the employment rate is at its highest level ever, and the confidence index continues to remain in negative territory.
Fresh economic figures showed GDP rose by just 0.1% in the first three months of 2018, hit at least in part by heavy snowfall during the period.