UK retail sales rebounded in June, boosted by the warm weather, which led to a rise in demand for summer clothes and cosmetic products. Like-for-like sales increased by 1.2 percent last month after a 0.5 percent drop in May. Sales turnover rose 2 percent – the best figure since October, the British Retail Consortium reported.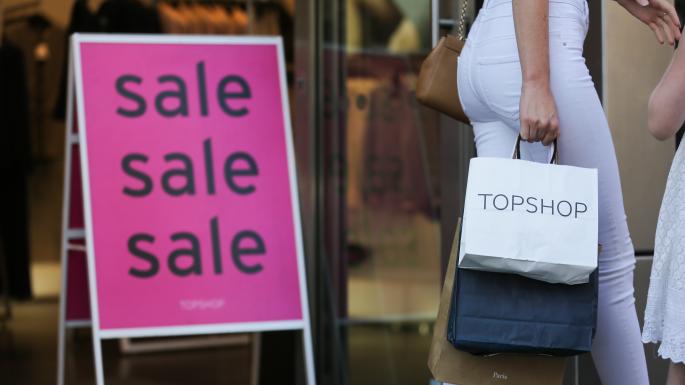 Food sales drove the retail growth, increasing by 3.6 percent, while sales of non-food climbed up 0.9 percent on a like-for-like basis.
Economists have begun focusing on consumer spending in the UK as growth has slowed sharply since the beginning of the year. Consumer demand had supported the British economy during the first two quarters after last year's Brexit vote but has declined significantly this year.
UK GDP grew at 0.2 percent rate compared with 0.7 percent rise in the first quarter of the year.
Photo: DANIEL LEAL-OLIVAS/AFP/GETTY IMAGES