The UK-based travel agency Thomas Cook filed for bankruptcy on Monday, having stranded a lot of air travelers across the globe and initiated the biggest repatriation steps in peacetime history of the United Kingdom of Great Britain.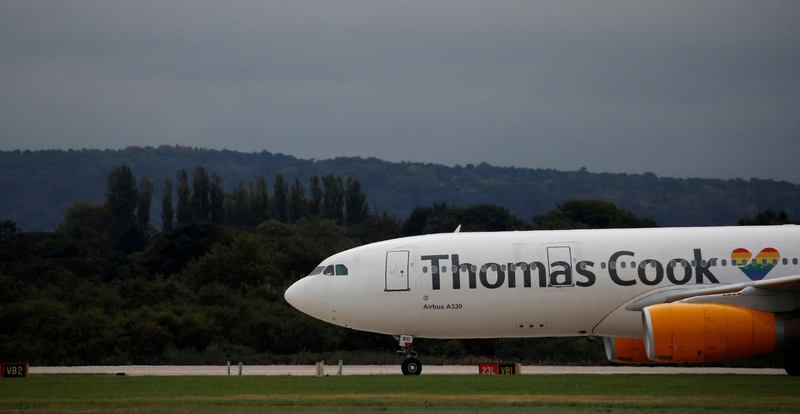 Photo: Reuters
Boris Johnson promised to get British travelers home with government rejecting a travel firm's request for a financial aid package, trying to avoid a "moral hazard".
Recall, Thomas Cook travel firm started its work in 1841 with local rail excursions, being later a pioneer in travelling package tourism offers all over the world.
The company coordinated a vast variety of hotels, resorts and airlines packages for millions of travellers on year-on-year basis worldwide. It comprises near 600,000 people working there, laying govts and insurance agencies under a necessity to reconcile a big rescue "mission".
The firm's Chief Executive mentioned his regretions the company was forced to go out of business after it failed to secure a rescue financial package from lenders.
Meanwhile the UK's CAA said regarding the Thomas Cook trading cancelation, the relevant authorities had enough capacities to start repatriation of the more than 150,000 UK's customers for the nearest time.
So, all Thomas Cook's flights were canceled and the customers wait for further information, without visiting the airports due on special website thomascook.caa.co.uk regarding return flights, organised by govt.