European stock markets grew on Thursday, extending gains for 5th session in the row, reaching thus their 4-year records on investors improved sentiment due to strong enough results from a host of companies.
The pan-European STOXX 600 index advanced by 0.39 percent, to 406,67 at 11.34 GMT, bouncing back by 2 percent from its highs, last time registered in April 2015.
Siemens securities (+5.13 percent) showed its best result in more than a year after company topped Q4 profit expectations, while Lufthansa jumped 6.5% on plans to cut costs at some of its units to revive profit.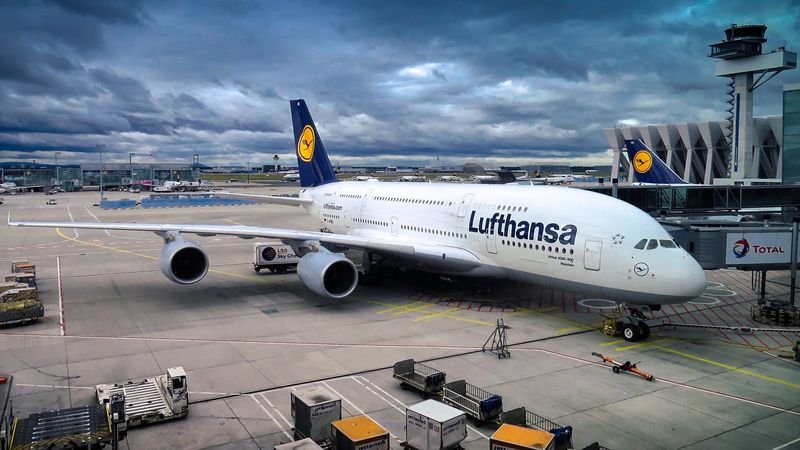 Photo: Pexels
The German carriers stocks propelled broadly travel and leisure index by 1.4 percent, making it the growth-leader among the main subsectors of the region. Lufthansa shares soared by 10.27 percent
Sino-U.S. trade spat saw the signs of progress after both sides agreed to China and the United States have both agreed to abolish in phases the duties imposed from very beginning of this protracted trade war, according to Chinese commerce ministry announcement.
Improved market sentiment sparked strong rally among European stocks on Thursday, with trade-dependent Germany's DAX surged by 0.81 percent, to 13,286 at 11.47 GMT, pushing the indicator to its best result since February, last year.
Trade optimism helped to offset weak Germany's factory activity, which dipped more than its was expected in September.
The main focus of stock markets for Thursday remains BoE policy meeting, scheduled for later part of the day, where it is expected that interest rates remain unchanged in anticipation of snap election in the UK next month. This event is expected to determine the Brexit fate.
The UK's FTSE 100 grew by 0.29 percent, to 7,418. Easyjet securities rose by 2.99 percent at 10.56 GMT.
Marks & Spencer shares jumped by 7.20 percent, British American Tobacco securities rose by 3.89 percent, as well as Associated British Foods shares, that advanced 3.83 percent.
The airlines sector was followed by such gainers also as automakers and miners. BMW shares added 2.54 percent, Ferrari grew by 2.64 percent, Volkswagen increased by 1.50 percent.
Italy's FTSE MIB and Spain's IBEX 35 climbed by 0.72, to 23,541 and 0.75 percent, to 9,469 respectively.
The biggest bank of Italy UniCredit securities surged by 8.01 percent after posting a 26 percent boost in adjusted net profit in the Q3, while the largest steelmaker, ArcelorMittal soared by 7.2 percent on stronger-than-expected reading.
Danish turbine maker Vestas capitalization jumped by 11.94 percent due to forecast-beating quarterly operating profit.
France CAC 40 added 0.30 percent, to 5,884 at 11.07 GMT.