Volkswagen nudges its partners to set up its own battery manufacturing plants for electric vehicles with production capacity of at least one gigawatt per hour, Volkswagen executive director Herbert Diss told Reuters source, because production of less capacity has no sense, he added.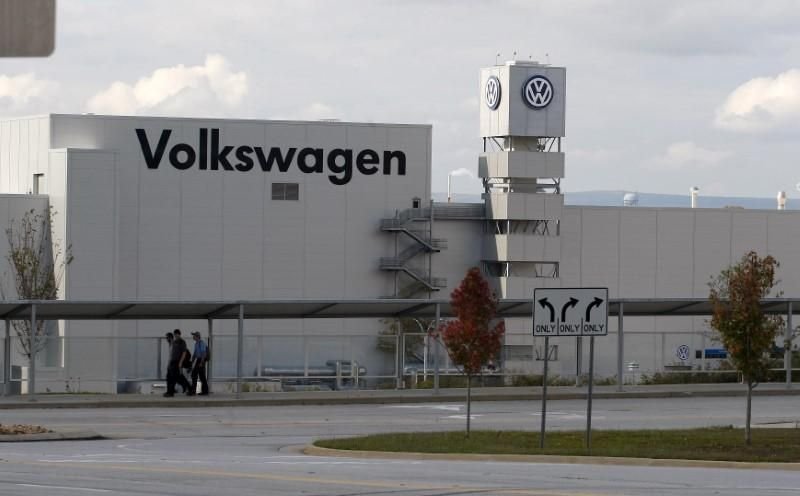 Photo: Reuters
Volkswagen will purchase 50 billion euros or $56.57 billion for electric vehicles and chooses South Korea's companies such as Samsung SDI, SKI, LG Chem and modern company Amperex Technology Co Ltd (CATL) in China as strategic suppliers of batteries.
Samsung's shares rose by 0.43 percent, while LG Chem's securities dropped 1.58 percent. SK Innovation's shares jumped almost 5 percent (4.59) at 7.32 GMT, whereas securities of Amperex Technology fell by 1.23 percent on Monday.
Volkswagen announced that it is considering various opportunities to invest in the production of rechargeable batteries, due to the fact that in the very near future the demand for electric cars will increase, so they must be ready to meet the demand.
The German company Volkswagen plans to re-equip 16 plants around the world for the production of electric vehicles and plans to assemble 33 different electric vehicles under the VW, Seat, Skoda and Audi brands by mid-2023.
LG Chem, SKI and Samsung will supply batteries for Volkswagen in Europe, while CATL will be the strategic partner of the automaker in China from 2019.
Despite the fact that sales in China fell in the first quarter, the automaker hopes that government stimulation will help to achieve stable sales in the second half of the year, as one of the Volkswagen board representatives said. Moreover, the company expects global sales of the core brand to be at 6.24 million.