U.S. stocks began trading positively before a prolonged weekend as investors relieved their trade war escalation worries and await the talks resumption with easing concerns over further damage on financial markets. The stocks were broadly supported by strong statistics data.
Wall Street grew on Friday, putting shares on track to finish a volatile month on an up note as fears over the Sino-U.S. trade tensions and the outlook for the global economy faded.
The Dow Jones Industrial Average grew by 0.42 percent, to 26,473, the S&P 500 index rose by 0.38 percent, to 2,935 and the Nasdaq Composite Index advanced up by 0.13 percent, to 7,983 at 14.26 GMT.
U.S. personal spending touched a 0.6 percent growth border, compared to the previous month result of 0.3 percent rise and exceeding market expectations of 0.5 percent due to strong consumption of durables, nondurables and services.
Meanwhile, the core PCE price index, usually interpreted by Fed as inflation measure, achieved a 1.6 percent growth on annual basis, falling short of central bank's expectations of 2 percent target.
It's important to note one more economic figure, that was issued on Friday, showed that Michigan consumer sentiment index for the U.S. was revised downward from 98.4 in July to to 89.8 in August, though analysts estimated 92.1.
China and U.S. hinted recently on their readiness to come to the negotiating table helped Wall Street to recover more than 1 percent on Thursday and pushed the indexes higher to touch their best weekly gain since June.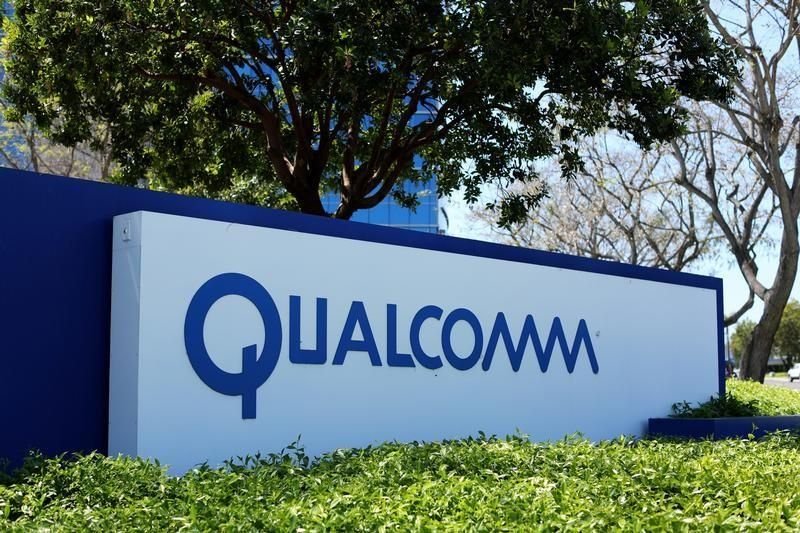 Photo: Reuters
Trade sensitive tech and industrial shares gained 0.58 percent and 0.81 percent, respectively, while chipmakers buoyed also by a good portion of their revenue, built up on Friday with Intel and Qualcomm boosts by 1.83 percent and 1.48 percent respectively.
Friday's market gains were due to significant jumps in shares value of following companies: Ambarella (+17.61), Dollar General (+11.06), Fossil (+7.24), Consol Energy (+5.34), Delphi Automotive (+4.83), Wynn Resorts (+3.88), Western Digital (+3.54), Micron Technology (+3.52), Cigna (+3.42), etc.
Ulta Salon went down by 28.65 percent at 14.56 GMT to the bottom of the S&P 500 after company had cut its full-year profit forecast.
The growth-leader on the benchmark index was Campbell Soup, shares of which surged by 10.09 percent after better-than-expected quarterly profit results.