Wall Street's stocks paved the way to reach the highest levels on Thursday, triggered by evidence of progress in protracted Sino-U.S. war and a new upbeat earnings reports bag.
The Dow Jones and the Nasdaq Composite indexes added 0.75 and 0.72 percent, to touch 27,700 and 8,471 respectively, whereas the S&P 500 added 0.48 percent, to 3,091 at 14.21 GMT.
The S&P 500 index is set to post its 5th week of gain in a row, while the tech-heavy Nasdaq on its way to register 6 weeks of growth.
China announced on Thursday that it agreed with the U.S. to cancel imposed duties from both sides in phases. Moreover, Beijing is considering the possibility to remove restrictions on poultry import volumes.
Trade-sensitive industrial companies 3M Co and Caterpillar gained more than 1 percent in premarket trading on Thursday. Chipmakers tending to be affected by China, such as Micron Technology, Intel Corp and Nvidia stocks, were up between 1 percent and 1.7 percent. Qualcomm shares surged by 8.64 percent at 14.38 GMT on better-than-expected quarterly profit estimates.
Advanced Micro Devices shares added 1.92 percent, so did HP securities, rising by 1.94 percent.
Ralph Lauren equities soared by 13.42 percent after luxury and designer men's, women's and kids' clothing topped Q2 profit expectations due to strict expenditures policing and improved demand for certain items in China and Europe.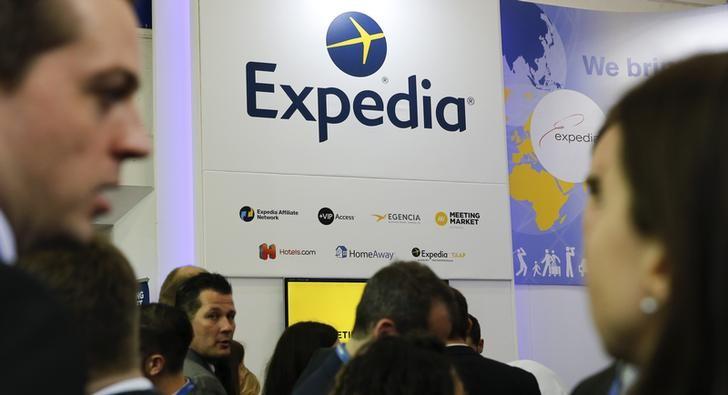 Photo: Reuters
Expedia Group shares declined by 25.47 percent as the online travel booking firm fell short of quarterly profit estimates.
Roku securities tumbled by 12.96 percent after posting a stronger net loss in the Q3 on the back of additional ad costs for promotion of its video streaming platform.
Twitter decreased by 1.6 percent after Evercore ISI changed downward the stock to "underperform" from "in-line".