U.S. stocks dropped on Monday amid global growth fears and ongoing trade spat with China, in particular after Trump's words, threshing again over old straw, that he was not ready to make a deal with China. The last, but not the least one were the Hong Kong's social protests, which also had an impact on market sentiment.
The Dow Jones Industrial Average slipped by 0.5 percent, to 26,156, the S&P 500 index dipped by 0.46 percent, to 2,905 and Nasdaq index lowered by 0.54 percent, to 7,916 at 14.30 GMT.
Investors are wary of U.S.-Sino trade friction, which increased last week after China's currency manipulation, which allowed yuan to slip above 7 per dollar. An additional trigger for market sentiment cutting down were U.S. President words, that a trade deal between Beijing and Washington could be hardly awaited before the U.S.elections in 2020. All this fueled even more fears that there could not follow trade talks, primarily scheduled on September.
Meantime, the Q2 earnings season is very close to the end after this week reports. One awaits also the July consumer price data on Tuesday and retail sales for the same month will be released a bit later, namely on Thursday.
Kraft Heinz Co shares went down by more than 10 percent in 2 days on Friday, as company's credit could worsen after Fitch's revising its status from stable into negative one after weak reports for first 6 months. Its shares slipped by 2.15 percent on Monday, at 14.52 GMT.
Sysco equities jumped by 4.23 percent after better-than-expected Q4 results, despite the fact the revenue level fell short of analysts' expectations.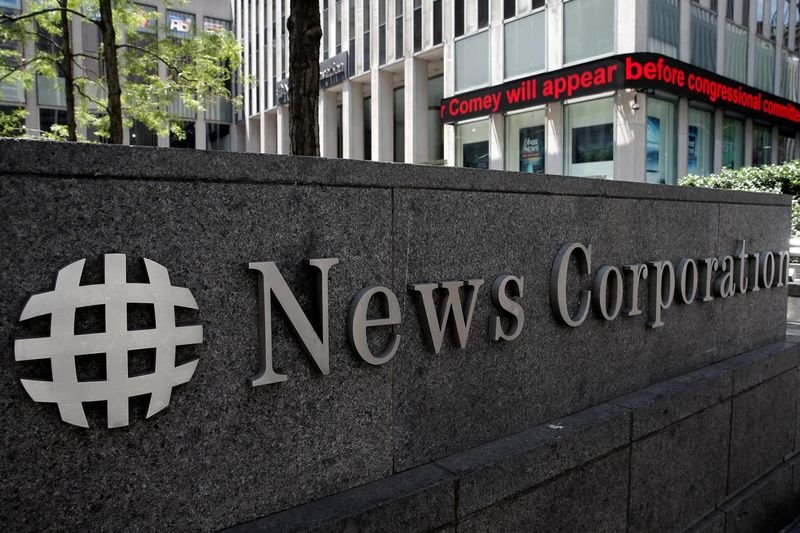 Photo: Reuters
Shares of the financial news company News Corp soar on Monday by 8.67 percent, extending gains from the last week, when the company showed strong report, beating estimates on Friday.