U.S. stock indexes are rising steadily on Thursday. The U.S. Federal Reserve System's decision is the reason of rate cut in the nearest future. All indices are close to their maximum levels.
The Fed retained the base rate of 2 ¼ - 2 ½ percent, but set the stage for its slash at the next meeting.
Experts point out: "Indices are growing amid oil and gold prices jump. Growing geopolitical risks increase the demand for safe-haven assets and hopes for a near rate cut support stock markets."
The U.S. current account deficit decreased from revised level of $143.9 billion in the previous quarter to $130.4 billion in Q1, falling short of expectations of $124.3 billion. In the 4th quarter of 2018, the figure reached a maximum level in 6 years of 2.8 percent of GDP.
The number of Americans who first applied for unemployment benefits dropped by 6,000, from 222,000 to 216,000, although analysts forecasted 220,000.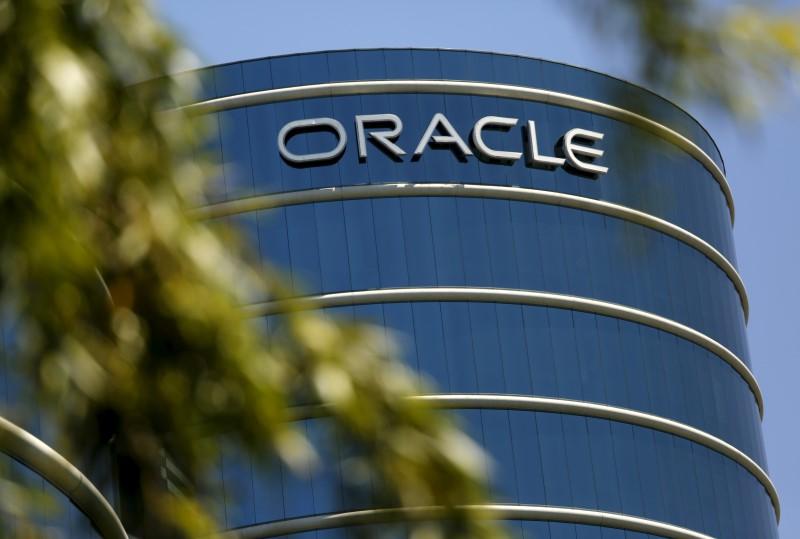 Photo: Reuters
The Oracle Corp's capitalization surged by 7.95 percent after one of the world's largest software makers got a profit and revenue above expectations in the 4th fiscal quarter.
There are some companies, which should not go without mention on Thursday, because of their significant shares growth: Approach Resources (+29.40), Ensco (+10.35), Carrizo Oil Gas (+10.20), ATA (+8.87), Monotype Imaging (+8.30), Noble Corporation (+7.83), PDC Energy (+7.77), Ventas (+6.87), Frontier Communications (+6.77), General Electric (+2.90) and etc.