Wall Street stocks grow solidly, retreating from 2-year low levels on Tuesday due to hopes of a solid fiscal stimulus to offset the economic blow from the virus pandemic, while Boeing shares soared on hopes for MAX 737 activity resuming by the mid of 2020.
All three major U.S. stock indexes soared by more than 5 percent, jumping back from a sharp selloff during the prior session on concerns of a deep global downturn as entire countries shut down to contain the virus spread.
The Dow Jones jumped by 8.91 percent, to 20,247, the S&P 500 added 7.88 percent, to 2,415 and the Nasdaq Composite soared by 6.97 percent, to 7,339 at 1621 GMT.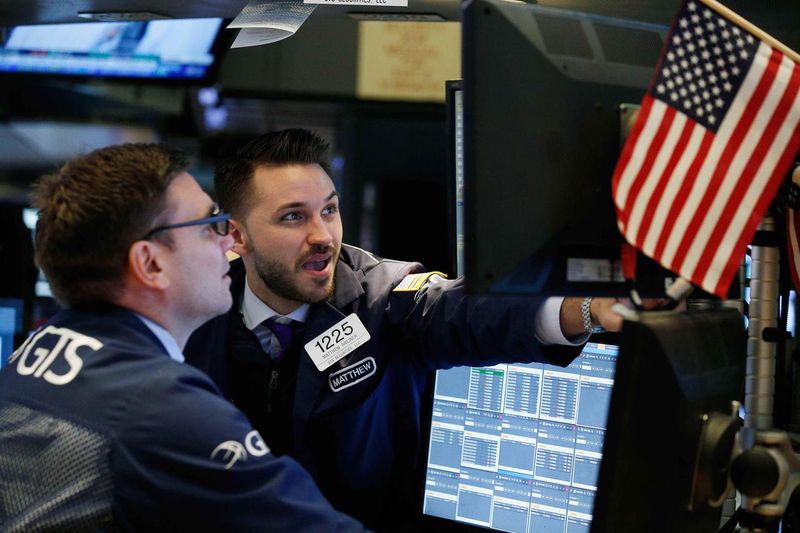 Photo: Reuters
The S&P 500 equity benchmark has eased by more than $9Tn in value from its mid February all-time high, while the Dow Jones index erased over 3 years of gains through a month.
Markets focus now is running high of the U.S. Senate adopting a $2Tn stimulus bill, targeted at giving financial aid to Americans, which turned to remain out of work and help jittered industries.
A separate offer came from Democrats in the U.S. House of Representatives to allocate airlines and contractors a $40 billion anti-crisis measures raised shares of air carriers in the range of 15-17 percent, including American Airlines, United Airlines and Delta Airlines.
Boeing securities surged by 16.42 percent at 1625 GMT after CEO said the company still hoped for a "mid-year" return to activity of the model 737 MAX aircraft.
Meantime, the U.S. business activity registered a new high in March, according to Monday's reading, bolstering economists' opinion that the economy was already in downfall.
The shares of Chevron Corp advanced 17,74 percent, after it said it would cut capital spending by $4B this year.
Source: Marketwatch