U.S. stock markets grew on Tuesday despite the yield-curve inversion fears, after the Trump administration announced about its plans to postpone 10 percent tariffs on China's imports, on a certain list, among which laptops and cell phones are, until December 15th.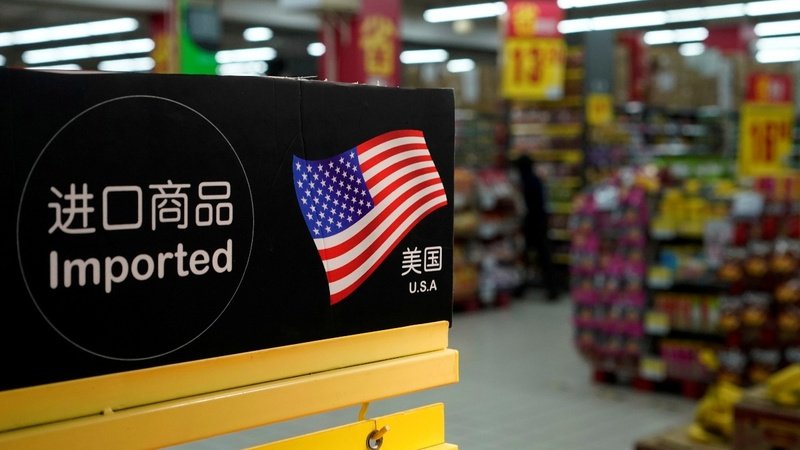 Photo: Reuters
The delay period will include also computers, computer monitors, video game consoles and certain items of footwear, clothing and toys.
On these news the Dow Jones index added 1.78 percent, to 26,357; the S&P 500 grew by 1.75 percent, to 2,933; and the Nasdaq, as a growth-leader, advanced 2.22 percent, to 8,037 at 14.30 GMT.
Concerns about Hong Kong and other geopolitical fears, including a Argentine Peso tumble, following primary election results received on Sunday capped the Tuesday's trading gains.
Here are some stocks, which were in focus on Tuesday: U.S.-listed J.D.com shares soared by 8.17 percent at 14.49 GMT on strong report, that exceeded market expectations.
Genworth Financial shares surged by 13.12 percent, after it became known about a multi-billion stake between Genworth MI Canada and Brookfield Business Partners.
Amazon securities gained 2.18 percent, as the biggest e-commerce company announced about its plan to expand its presence in India.
Here are some more positive shares moves from: General Electric (+4.97), Apple (+4.46), Caterpillar (+3.47), 3M (+2.83), Nike (+2.87), Cisco Systems (+2.74), Intel (+2.65), Walmart (+2.24), etc.