U.S. stocks plunged on Friday following renewed U.S.-China trade tensions, finishing trading week with big fluctuations.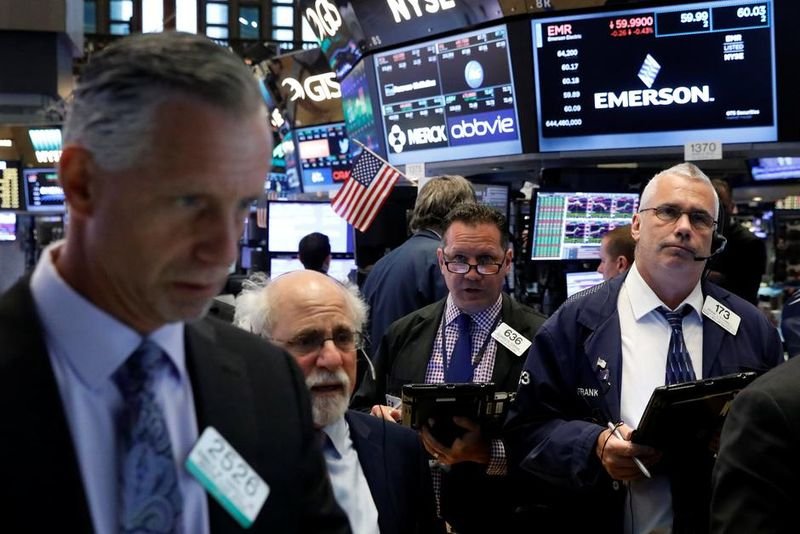 Photo: Reuters
Donald Trump commented the United States and China were in talks, but he was not ready to conclude a deal, fueling concerns over the impact of the trade friction on the global economy.
The plans to refrain from doing business with China's tech company Huawei Technologies remain valid.
The trading sessions week was marked by wild shifts, but main indicators managed to recoup the most part of losses during the week, despite the fact all they were on the negative territory in that day.
The Dow Jones Industrial Average slipped 0.34 percent, to 26,287, the S&P 500 dipped by 0.66 percent, to 2,918 and the Nasdaq Composite lost 1 percent, to 7,959 on bell close.
The chipmakers sector and tariff-sensitive tech companies indexes dropped, with the Philadelphia SE Semiconductor index being down by 1.8 percent.
Amgen shares gained 5.9 percent after news that a U.S. judge announced that its Amgen's patents were valid.
Uber Technologies securities lost 6.8 percent after the ride-hailing company reported a record $5.2 billion quarterly loss and revenue that fell short of Wall Street targets.
Nektar Therapeutics shares went down significantly on Friday, after medicine developer announced its manufacturing troubles with its experimental cancer medicine Bempegaldesleukin