Wall Street indexes traded higher on Tuesday, continuing the prior 7-percent rally, registered on first day of the week as investors keep optimism that the virus spread may be losing steam in the U.S. and globally while the next stimulus package to back the domestic economy will top $1Tn, Bloomberg said.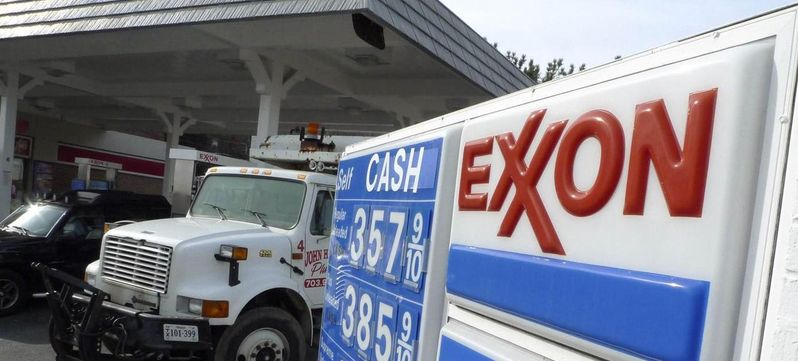 Photo: Reuters
On Tuesday, Wall Street continued the rally amid positive news of tentative signs of a slowdown in the infection spread in the U.S. worst-hit areas.
However, despite a sharp increase on Monday, the S&P 500 index is still trading more than 21 percent lower its record level logged in mid-February with investors worrying about new production shutdowns and layoffs due to prolonged quarantine.
Economists surveyed by Reuters suggest that the global recession will be much stronger than previously estimated, although most part of market participants are hoping for a quick recovery.
The Dow Jones rose by 2.36 percent, to 23,215, the S&P 500 gained 1.90 percent, to reach 2,714 and the Nasdaq Composite added 1.04 percent, to 7,995 at 1519 GMT.
Exxon Mobil plans to reduce investment in oil shale, in order to reduce capital investment in 2020 up to 30 percent, due to lower energy demand amid a pandemic spread.
The oilfield services company Halliburton Co reported about a 350 jobs cuts in Oklahoma and a reduction in salaries.
Shares of Exxon Mobil and Halliburton soared by 4.95 and 5.56 percent respectively, following oil price increases in the expectation that major global oil suppliers would agree to lower production in the framework of the scheduled meeting on Thursday. Chevron securities added 4.76 percent.
Marathon Oil and Apache shares surged by 8.97 percent and 15.36 percent, respectively.
The market cap of Royal Caribbean, Norwegian Cruise Line and Carnival, as the most affected sector this year due to an almost full lockdown of tourism around the world, grew by 15–18 percent.
Source: Reuters